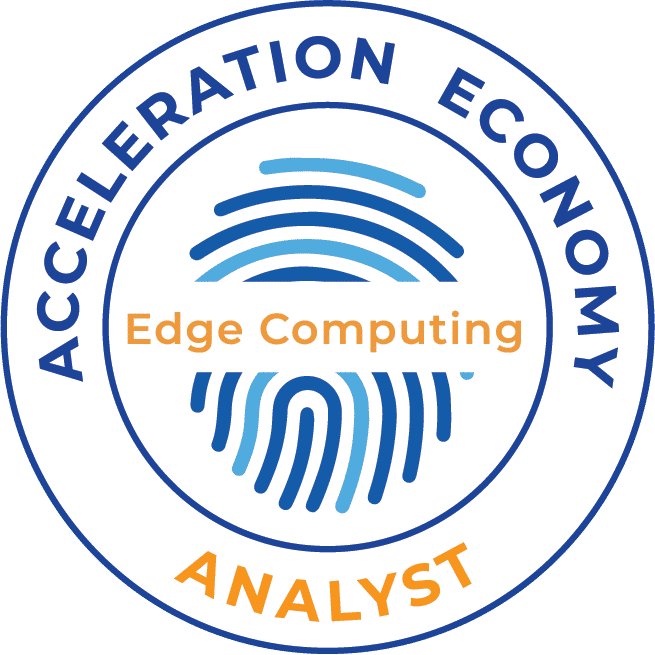 In Episode 10 of the Cutting Edge Podcast, Leonard reviews edge infrastructure. He focuses this week's episode on two specific areas:
Why edge infrastructure is important
How edge infrastructure is changing
Highlights
00:49 — Despite its complex nature, edge computing matters. Edge computing, along with the cloud and AI, must be discussed in a consistent, informed manner.
01:49 — Infrastructure is vital to the overall edge computing equation. It is necessary to deliver the computing architectures and technologies that will enable new types of applications.
02:28 — Edge infrastructure is the deployment of "compute." Leonard defines compute in this context as processing memory, data storage, and network resources in the proximity of an edge environment. Edge environments include campuses, factories, homes, and people.
03:47 — The most influential factor that is changing the perception of edge infrastructure is cloud-native technologies. As cloud principles make their way to the edge, they are driving a convergence of communication technology, data technology, and operational tools that span across a variety of edge clouds.
05:22 — The edge demands new capabilities across locally distributed compute resources that cannot be seen in the centralized clusters of compute resources found in hyperscale data centers.
06:18 — Open RAN (Radio Access Network) is an example of edge computing innovation. Within Open RAN architecture is an element called RIC (RAN Intelligent Controller). RIC manages and optimizes RAN resources and enables an intelligent delivery of mobile network services across an operator's network infrastructure. RIC has apps for real-time and non-real-time network functions that can be built on top of already-existing RICs.
Key Takeaways for C-Suite
07:20 — Edge infrastructure and its future evolution is not a myth. There is much overlap between communication technology and telecom technology — the two worlds will not stay separated without consequences.
08:07 — CIOs, CTOs, and CXOs need to be aware of these concepts, or they will lose relevance in an organization over time. If innovation is important to an organization, leaders will retain technology experts who are aware of the convergence between technology and infrastructure, which is shaping the future of the cloud and the edge.
---
This UrIoTNews article is syndicated from
Google News
About Post Author