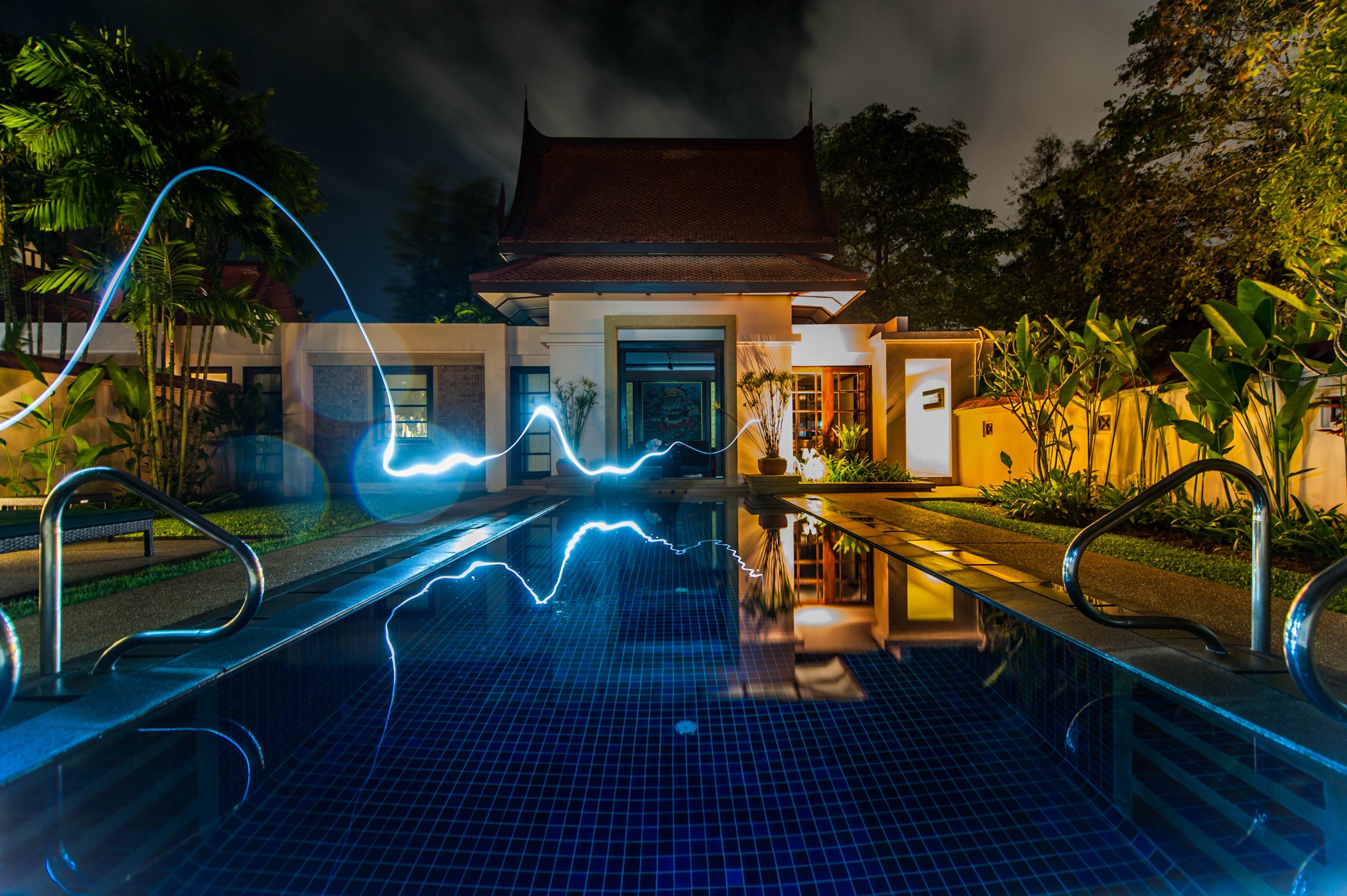 What do the latest smart home innovations mean for the state of IoT?
On a recent trip to IFA, Germany's answer to CES, I was interested to see the progress in smart homes — over the last decade, the refrigerator has been firmly positioned as the pinnacle of smart home innovation. We aren't necessarily seeing significantly newer offerings, but rather an increase in capabilities in the drive to make products smart rather than simply connected. Every press release makes mention of not only IoT and sensors but also AI. Here are some of the more notable products and the tech behind them:
FridgeCam
The world's first FridgeCam™ was launched by Smarter in 2018, a wireless fridge camera that allows users to see the contents of their fridge from wherever they are via the app. The camera takes a photo of the contents of the fridge every time the door is shut, which is then displayed via the Smarter app.
This year at IFA, the company announced a partnership with AEG/Electrolux and integration with Amazon Fresh.
I've been championing the smart cam for a while, as an alternative for those unable to spend thousands on a big brand refrigerator. Some of its capabilities include:
Expiry reminders based on the fridge's contents, ensuring items are used before they run out of date.
Receive replenishment notifications when you have run out of certain products, ensuring the user always has stock of the everyday essentials.
Set notifications for when the user is passing their favorite store.
Fully automated replenishment service, products can automatically be added to an online shopping basket, allowing the user to buy what they need when they need it.
A recipe suggestion option allows the app to suggest recipes based on the fridge's remaining contents.
A temperature sensor notifies you if there is an adjustment in temperature, which could cause food to spoil, or indicating that the fridge door has been left open.
This year at the IFA, the company announced an advancement in machine learning-based algorithms that can now recognize items in the fridge; product types are learned once and recognized and tracked forever.
MultiChill Fridge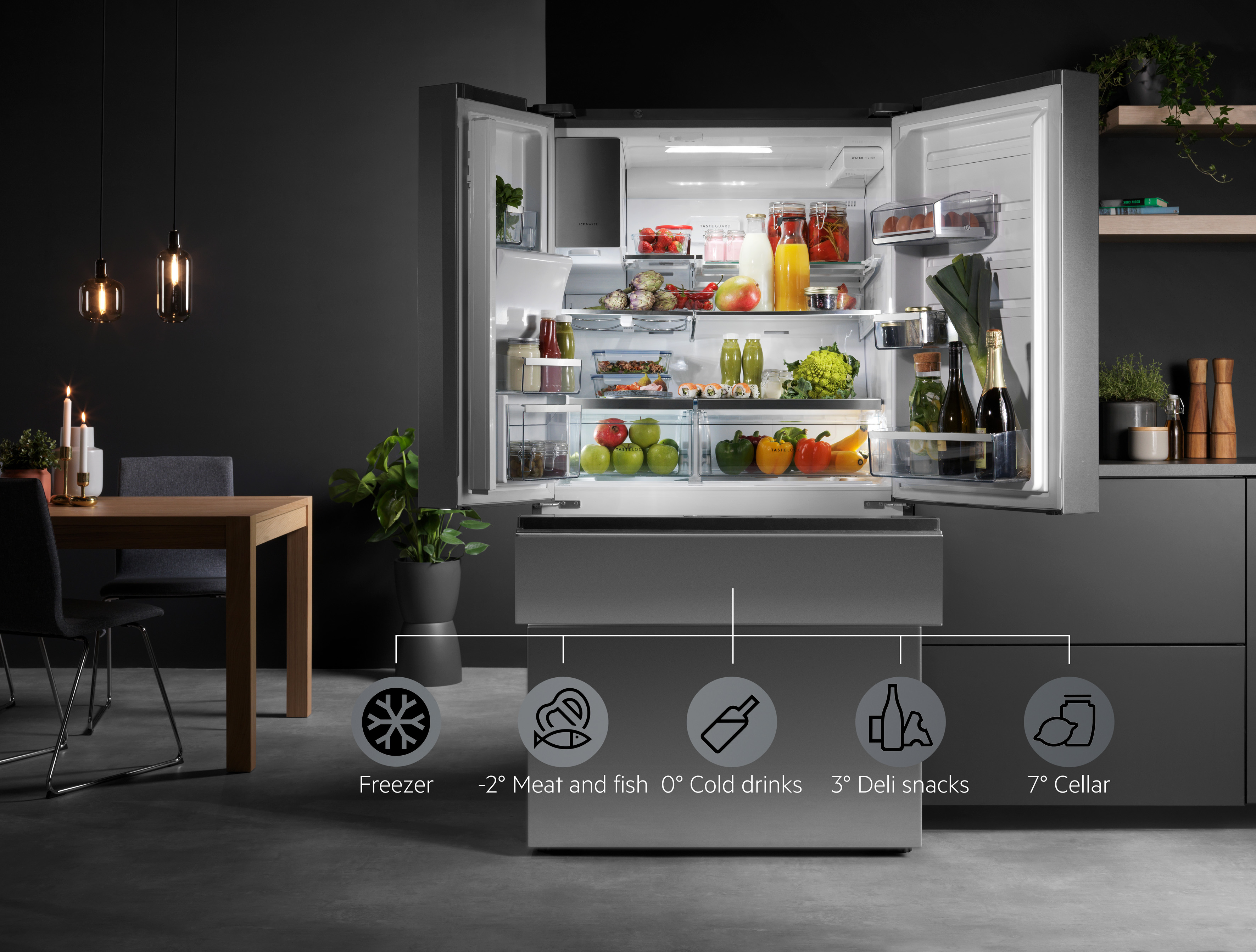 Bonus points for Electrolux's new tech aimed at anyone who has inadvertently frozen a bottle of wine — the Multi Chill is an upcoming feature that enables compartments to go from fridge to freezer at the click of the app. To avoid that frozen bottle of wine, the app can set a timer based on the type of beverage and ideal temperate and send you an alert before the bottle freezes by accident. I can envision future iterations that will chill products sectionally by recognizing their type.
Hot and Smarter
Notably, Bosch has similarly upped the ante with not only its smart fridges but also connected ovens introducing the Series 8 sensor-supported oven. It can predict when baked goods or roasts are fully done while taking into account the food's individual preparation inside the oven. Further, the company asserts that the oven learns based on a growing volume of anonymized data from a large number of baking and roasting processes.
I also saw ovens equipped with cameras. For example, AEG 9000 CookView® oven comes with a food cam, enabling you to keep an eye on your meal as it cooks courtesy of an inbuilt camera and corresponding app. The new oven also supports voice control. The in-built sensors identify the level of doneness of the food being cooked, automatically switching the oven off and opening the door open a crack as needed. The built-in cooling fan ensures that the temperature is cooled down in a few minutes. Once the temperature reaches 100c, the oven door closes, keeping the food warm enough not to dry out.
Smart Kitchens Inevitably Mean Subscriptions as a Service
Whitegoods are big investments that are usually replaced only every decade or so. Thus, to keep the relationship between brand and consumer, companies must rely on app integrations with supermarkets, recipes developers, and the like. Or offer some crazy gimmick. This year, I saw at least two fridge providers offering interchangeable front doors where you could change the color or replace the front with a gigantic photo image at a whim. Strangely, Samsung, who previously championed the behemoth Family Hub complete with double doors, touch screens, cameras and more, this offered a slim, bespoke door offering that wouldn't look out of place at Ikea — there's definitely a battle between small and modular and big family appliances.
Smart Batteries for Smart Radiators Are a Game-Changer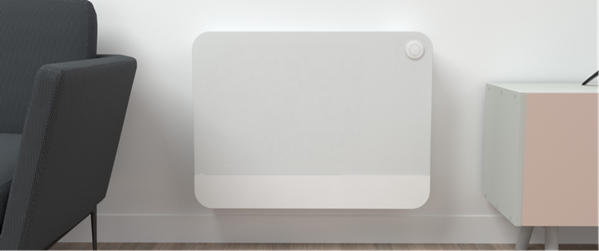 My most interesting smart device at IFA wasn't actually in the kitchen per se. The most interest product I saw was an electric radiator from french startup Lancey Energy Storage, enabling households to consume their own solar energy and introduces smart energy storage for all. It features a lithium-ion battery to feed power back into the home electrical circuit and power other appliances.
The radiators are embedded with a patented battery that requires no expert installation and are packed with the latest tech innovations to store energy and re-inject it to power everyday household appliances (heaters today… other household conveniences tomorrow). The battery is integrated with lithium-ion and charges up during off-peak periods or uses energy from renewable sources, such as solar, to release it in the form of heat during peak periods when electricity is more expensive and generates higher levels of CO2. It also uses connected (mobile phone/Wi-Fi /Zigbee) sensors to collect data from all rooms in the building. An EMS (Energy Management System) then analyses photovoltaic generation, device consumption, and sensor data to optimize energy consumption and reduce electricity bills.
Thanks to its sensors, Lancey heater knows if you are at home or if a window is open. Its connectivity to Lancey energy management system on the cloud enables it to auto-setup to automatically adapt to your habits, power contract, weather data… Lancey can thus generate energy savings that can reach up to 30 percent of your initial electric heating bill. For me, this is more exciting than merely a voice-activated radiator or one I can turn off remotely at the tap of an app.
I kinda look at smart homes as a barometer for how B2C IoT is faring. We see products over the last few years being gradually improved, but until the value for money and convenience is more demonstrable, we'll simply have yet another smart home device to secure and remember to patch.