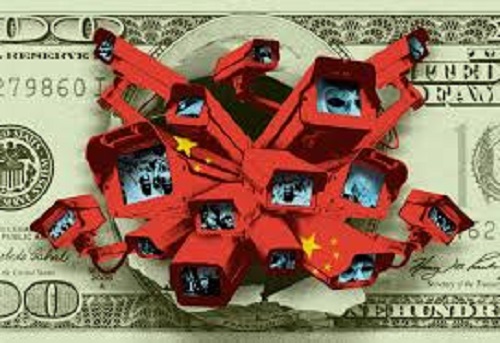 By AI Trends Staff
An organization founded by technology giants Google and IBM is working with a company helping China's government build a mass surveillance system for use on its citizens, as described in a recent story in The Intercept.
The OpenPower Foundation — a nonprofit led by Google and IBM executives with the aim of trying to "drive innovation" — has set up a collaboration between IBM, Chinese company Semptian, and U.S. chip manufacturer Xilinx. Together, they have worked to advance a breed of microprocessors that enable computers to analyze vast amounts of data more efficiently.
Semtian, based in Shenzhen, is using the chips to enhance the capabilities of internet surveillance and censorship technology it provides to security agencies in China, according to The Intercept's sources and documents. A company employee said ts technology is being used to monitor the internet activity of 200 million people.
Semptian, Google, and Xilinx did not respond to requests from the The Intercept for comment. The OpenPower Foundation said in a statement that it "does not become involved, or seek to be informed about the individual business strategies, goals or activities of its members," due to antitrust and competition laws. An IBM spokesperson said that his company "has not worked with Semptian on joint technology development," but declined to answer further questions. A source familiar with Semptian's operations said that Semptian had worked with IBM through a collaborative cloud platform called SuperVessel, which is maintained by an IBM research unit in China.
Asked to comment by The Intercept, US Sen. Mark Warner, D-Va., vice chair of the Senate Intelligence Committee, said he was alarmed by the revelations. "It's disturbing to see that China has successfully recruited Western companies and researchers to assist them in their information control efforts," Warner said.
Anna Bacciarelli, a researcher at Amnesty International, was quoted as saying that the OpenPower Foundation's decision to work with Semptian raises questions about its adherence to international human rights standards. "All companies have a responsibility to conduct human rights due diligence throughout their operations and supply chains," Bacciarelli said, "including through partnerships and collaborations."
The Chinese mass surveillance system is named Aegis, The Intercept reported. Aegis equipment has been embedded in the Chinese internet and phone networks. This enables the country's government to collect people's email records, phone calls, text messages, cell phone locations, and web browsing histories, according to two sources familiar with Semptian's work.
Documents sent to The Intercept by a Semptian employee says Aegis can provide "a full view of the virtual world," enabling the government to "the connections of everyone," including "location information for everyone in the country." The Intercept posted a video on its site showing the system at work, tracking a citizen's location over time.
The documents also showed that the system can "block certain information [on the] internet from being visited," thereby censoring content that the government does not want citizens to see.
Sizing the amount of data being processed is a challenge. Of the estimated 800 million internet users in China, the system could be monitoring one quarter of them, if the information provided by the company to The Intercept is accurate. This translate to a volume of thousands of terabits per second. An internet connection that is 1,000 terabits per second could transfer 3.75 million hours of high-definition video every minute.
Joss Wright, a senior research fellow at the University of Oxford's Internet Institute, was quoted as saying, "There can't be many systems in the world with that kind of reach and access." He said it was technically feasible. However, "There are questions about how much processing [of people's data] goes on," Wright said, "but by any meaningful definition, this is a vast surveillance effort."
Muslim Surveillance Effort in China
In related news, Princeton University and the largest public pension plan in the US are among companies funding technology behind the Chinese goverment's surveillance of some 11 million people of Muslim ethnic minorities, according to a report in BuzzFeed News.
This effort related to the effort of the Chinese government since 2017 to move more than a million Uighur Muslims and other ethnic minorities into "reeducation camps" in the Chinese northwest region of Xinjiang. They are identified in part with facial recognition software created by two companies: SenseTime, based in Hong Kong, and Megvii of Beijing.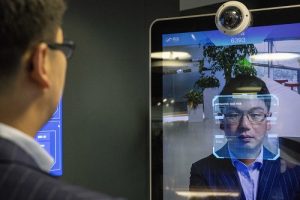 BuzzFeed News found that US universities, private foundations and retirement funds have supported investors that have plowed hundreds of millions of dollars into the two startups over the last three years. SenseTime and Megvii have grown into billion-dollar industry leaders, partnering with government agencies and other private companies to develop tools for the Chinese government's efforts to monitor its citizens.
The investors include the Alaska Retirement Management Board, the Massachusetts Institute of Technology and the Rockefeller Foundation, all limited partners in private equity funds that invested in SenseTime or Megvii. While Sen. Marco Rubio of Florida has backed a bill to condemn human rights abuses in Xinjiang, the Florida employee pension fund is also invested in the system for tracking Uighurs, BuzzFeed News reported.
In statements to BuzzFeed News, SenseTime and Megvii distanced their technologies from what's happening in the region and downplayed the significance of US funding.
"SenseTime's success in original AI research and commercialization has attracted top-tier investors from around the world," the company said in a statement, which also noted that it welcomed regulation of facial recognition tools. "We have always been committed to fair and responsible applications of AI technology and we take this duty of care seriously."
Megvii told BuzzFeed News its "solutions are not designed or customized to target or label ethnic groups. We are concerned about the well-being and safety of individuals, not about monitoring any particular demographic groups."
When asked if they were aware their money was indirectly funding the surveillance of Uighurs, most institutional investors did not respond to BuzzFeed News' requests for comment. Some declined to comment. Only one, the Los Angeles County Employees Retirement Association (LACERA), responded on the record saying it would evaluate its investment.
BuzzFeed News reports that authorities have used software and devices from those firms to effectively create a police state in the region, which is home to more than 11 million Uighurs. Experts and US government officials estimate that at least a million Muslim and religious minorities are currently detained in internment camps.
The US is considering cutting off the flow of American technology to Chinese companies involved in the surveillance efforts, including Megvii, according to a recent account in Bloomberg. The Trump administration is said to be concerned about their role in helping Beijing repress minority Uighurs in China's west.
Read the source accounts in The Intercept, in BuzzFeed News. and in Bloomberg.