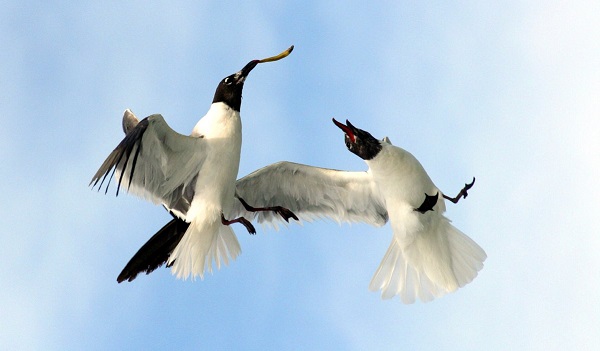 By AI Trends Staff
Two recent reports show contrasting views of the AI competition between the US and China. A recent report in Politico suggests the US is losing, and another report in The Intercept questions what it is the US might be losing.
The former Soviet Union launched Sputnik in 1957, beating the US into space. The next year, the US launched the Defense Advanced Research Projects Agency, to focus on long-term research and potentially breakthrough technology. That has helped to spawn the internet, establish GPS, promote self-driving cars and seed artificial intelligence.
In 2018, DARPA announced it was investing $2 billion into AI-related research over five years. China has been putting billions into research, funding startups and adding AI to education programs from elementary schools to universities, Politico reports.
"The city of Tianjin alone plans to spend $16 billion on AI — and the US government investment still totals several billion and counting. That's lower by an order of magnitude," said Elsa Kania, an adjunct fellow with the Technology and National Security Program at the Center for a New American Security. She counts 26 AI sets of plans from 19 provinces and regions in China. "These tens of billions in local government spending far out shadows anything any city or state government in the US is doing," she said.
What exactly is at risk for the US?, queries the writer of a piece in The Intercept. Different forces are at work in the US. Some cities are banning the use of AI facial recognition systems. The Chinese government has no such qualms, especially in Tianjin, where potentially every citizen is being watched with the aid of AI. Google backed out of the military's Project Maven project using AI imaging on drones after a backlash from employees, dozens of whom resigned in protest.
Others are saying the US needs to compete. Palmer Luckey, the founder of Oculus VR, who later founded Anduril Industries, a defense technology company focused on autonomous drones and sensors, has suggested that US AI engineering talent should be helping the military. He recently called for an American AI program to have the same passion as the nuclear arms race. "If we had not been the leader, we would not have dictated the terms," he told CNBC.
Perhaps the debate needs to be reframed as a technical competition and not a military arms race, Justin Sherman has written for New America, and perhaps instead of seeking national AI supremacy, we think about what getting to the finish line means.
Read the source articles in Politico, The Intercept and New America.