5G network automation is essential
Network automation is, in some ways, the core atomic process of 5G networks and cloud computing. Network automation secures, provisions, and manages network devices. Orchestration systems coordinate network automation at scale across multiple domains.
Virtualized and cloud-native telecom infrastructure needs network automation to work at scale. Such staggering operational complexity can't be managed without it. Cloud-native apps, or microservices, spin up and down almost instantly. Abstracted from the hardware it runs on, the cloud works on one server or thousands.
Network automation makes possible that scale, instantaneity, and dynamism. Let's take a look at some top use cases driving 5G network automation – and new 5G services – forward.
5G Core network
The 5G core network doesn't function without network automation. The 5G standalone (SA) core employs a service-based architecture (SBA) which mirrors the IT cloud. It's designed to be dynamic and to scale the same way the IT cloud works, built on a network automation infrastructure.
"SBA is based on microservices, enabling independent life cycle management and fast service design. It's also ready to support network slicing – a key enabler for 5G for enterprise. Software service functions, such as software probes, will also be built into core nodes to facilitate faster, more secure and more agile deployments options," said Ericsson.
The 5G core network unifies network automation elements in the telco cloud.
"With the introduction of the 5G architecture and web scale cloud techniques, the automation equation changes, allowing for exposure of automation elements to each other via APIs, and therefore the creation of closed-loops with feedback to create an automation framework. AI/ML can be used to achieve further benefits, such as automated avoidance of predicted faults," said Nokia.
That brings us to the next topic, one of the most talked-about 5G business opportunities for both telcos and enterprises.
Multi-access edge computing (MEC)
Edge computing brings the cloud closer to the user. Physically locating compute and storage between data centers and customers helps telcos deliver 5G's promised low latency, ultra reliability, and scalability. Multi-Access edge computing (MEC) is not unique to 5G, but it is a 5G cornerstone technology.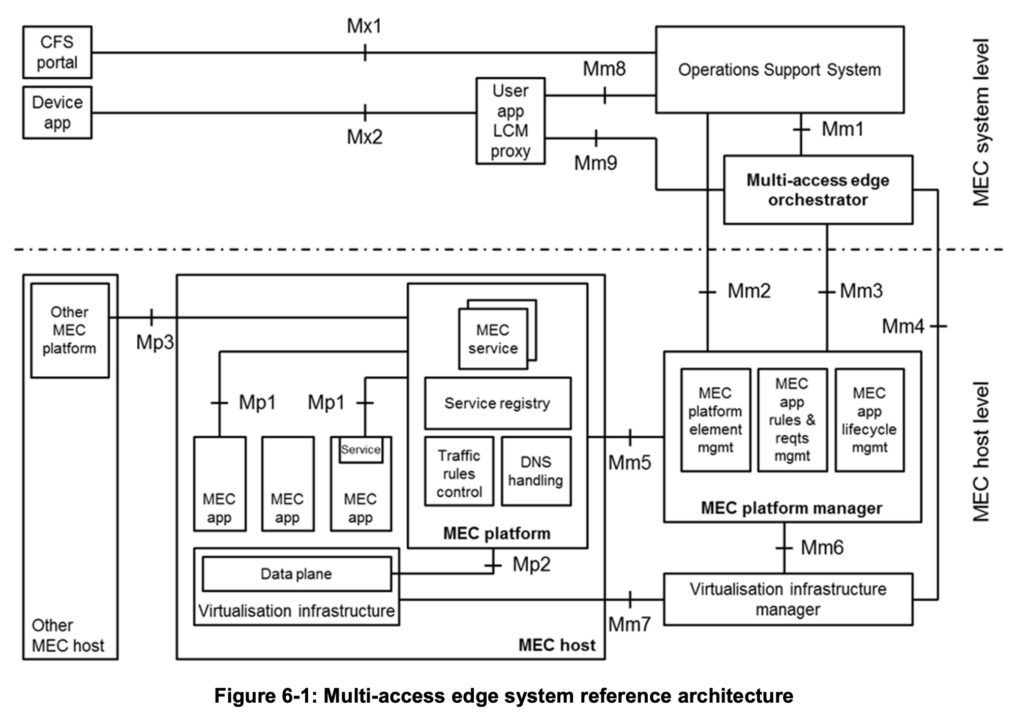 MEC, by definition, spans multiple network domains. That process is impossible without network automation. Network provisioning must span multiple domains: hyperscale WAN, carrier 5G network, on-premise facility or private network. Orchestration systems drive the network automation making that happen.
Verizon's MEC strategy involves public and private uses cases. Verizon, AWS, and Microsoft Azure jointly offer 5G MEC services to enterprise customers.
Partnered with IBM, Verizon created a MEC test lab where they work on MEC solutions for robotics, guided vehicles, manufacturing process automation, visual quality inspection and data analytics.
Automaker Ford and AT&T are using 5G MEC to further Ford's ambitious electric vehicle (EV) manufacturing transformation. The Rouge Electric Vehicle Center in Dearborn, Michigan, which Ford calls "the future of EV production", will be outfitted with a private 5G cellular network and MEC from AT&T.
5G network slicing
Network slicing enables carriers to built virtual networks on a shared infrastructure. It's an appealing option for government, healthcare transportation/automotive, energy and utilities, manufacturing, and media and entertainment. Network slices can be customized with specific service requirements for enterprises such as low latency, massive bandwidth, or higher security.
Carriers eyeing the lucrative enterprise and manufacturing services market are looking to network slicing. In fact, Some operators think the shortest distance from network slicing to monetization is to bundle network slicing as part of a Network as a Service (NaaS) offering, according to a 2020 Amdocs survey.
"Network slicing is the operators' best answer on how to build and manage a network that meets and exceeds the emerging requirements from a wide range of users," said Ericsson.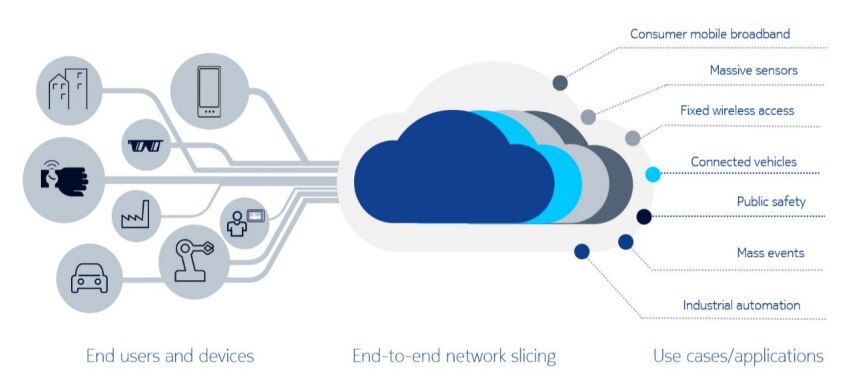 Orchestration lies at the heart of how 5G network slicing works. Dish Network is using an IBM network automation platform to help enable network slicing on its 5G network. IBM Cloud Pack for Network Automation is the basis for Dish's 5G SA orchestration. The platform uses Artificial Intelligence (AI) and Machine Learning (ML) to continually optimize and repair network functions.
Virtualized RAN
Efforts to virtualize the Radio Area Network (RAN) need network automation that is consistent and repeatable down to 10 milliseconds. The Open RAN design's RAN Intelligent Controller, or RIC, is the software platform used to control and optimize RAN conditions.
The RIC comprises both non-real-time (non RT) and near-real-time (near RT)components, both of which manage separate functions of the RAN. Specialized microservices (rApps and xApps) operating from the RIC adjust individual network functions.
The non RT RIC manages events and resources with a response time of one second or more. The near RT RIC manages and events and resources requiring a faster response down to 10 milliseconds (ms). The non RT RIC is deployed centrally, while the near RT RIC can be deployed centrally or on the network edge. All of this timing is dependent on zero touch networking and automatic device provisioning.
Hybrid cloud
As a final example of where network automation is essential to 5G, let's look at 5G hybrid cloud solutions. Hybrid clouds protect enterprise assets in a private cloud located on-premise, or in a colocation facility or data center, while providing secure access to public and telco cloud services.
Hybrid cloud solutions are emerging as effective options for enterprises with specific security and data sovereignty needs. Enterprises using hybrid clouds often require better cost management, operational flexibility, and risk management than other solutions.
As with many of the other uses illustrated here, hybrid cloud networking success hinges on seamless transition using orchestration systems straddling multiple network domains. That's unfeasible without the security and provisioning afforded by network automation.
Telefonica use of IBM Cloud Pak is a real-world example. IBM Cloud Pack is the automation platform for Telefonica's UNICA Next 5G core network platform. Cloud Pak is a turnkey private cloud solution IBM offers for enterprise private clouds. It's used to manage Virtual Machines and container-based apps. IBM Cloud Pack incorporates VMware and Red Hat OpenShift, its Kubernetes-based orchestration platform.
Another example of a hybrid cloud orchestration system comes from Red Hat, through Microsoft Azure. Now optimized for hybrid cloud and edge environments, Red Hat's Ansible is now available through Microsoft Azure. Ansible Automation Platform 2 offers self-contained automation capabilities specialized for hybrid and edge environments.
This UrIoTNews article is syndicated fromGoogle News
About Post Author