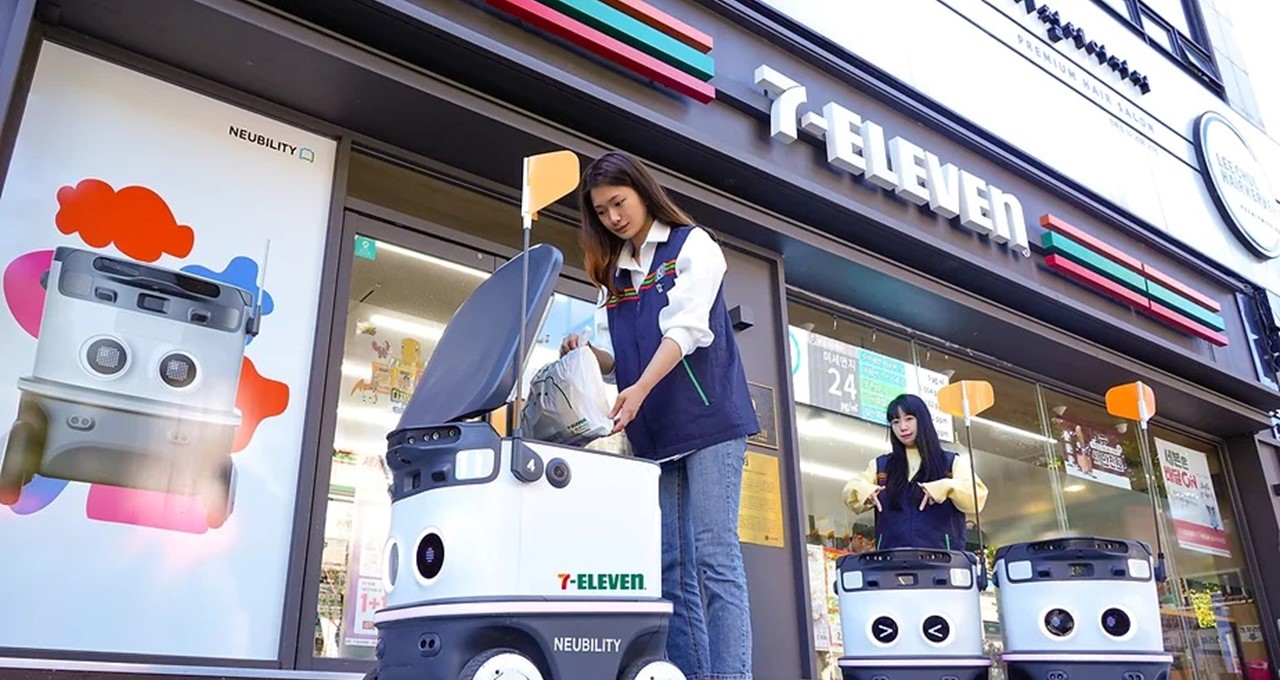 Six companies with innovative products built using the NVIDIA Jetson edge AI platform will leave CES, one of the world's largest consumer technology trade shows, as big winners next week.
The CES Innovation Awards each year honor outstanding design and engineering in more than two dozen categories of consumer technology products. The companies to be awarded for their Jetson-enabled products at the conference, which runs Jan. 5-8 in Las Vegas, include:
John Deere: Best of Innovation awardee in the robotics category and honoree in the vehicle tech and advanced mobility category for its fully autonomous tractor. The tractor is capable of using GPS guidance, cameras, sensors and AI to perform essential tasks on the farm without an operator inside the cab.
AGRIST: Honoree for its robot that automatically harvests bell peppers. The smart agriculture company will be at CES booth 62201.
Skydio: Honoree for its Scout drone, which an operator can fly at a set distance and height using the Skydio Enterprise Controller or the Skydio Beacon while on the move, and without having to manually operate the drone. Skydio, at booth 18541 in Central Hall, is a member of NVIDIA Inception, a free, global program for cutting-edge startups.
GlüxKind: Honoree for GlüxKind Ella, an AI-powered intelligent baby stroller that offers advanced safety and convenience for busy parents. The NVIDIA Inception member will be at CES booth 61710.
Neubility: Honoree for its self-driving delivery robot, Neubie, a cost-effective and sustainable alternative for delivery needs that can help alleviate traffic congestion in urban areas. The NVIDIA Inception member will be at Samsung Electronics C-LAB's booth 61032 in Venetian Hall.
Seoul Robotics: Honoree for its Level 5 Control Tower, which can turn standard vehicles into self-driving cars through a mesh network of sensors and computers installed on infrastructure. The NVIDIA Inception member will be at CES booth 5408.
Also, NVIDIA Inception members and Jetson ecosystem partners, including DriveU, Ecotron, Infineon, Leopard Imaging, Orbecc, Quest Global, Slamcore, Telit, VVDN, Zvision and others, will be at CES, with many announcing systems and demonstrating applications based on the Jetson Orin platform.
Deepu Talla, vice president of embedded and edge computing at NVIDIA, will join a panel discussion, "The Journey to Autonomous Operations," on Friday, Jan. 6, at 12:30 p.m. PT, at the Accenture Innovation Hub in ballroom F of the Venetian Expo.
And tune in to NVIDIA's virtual special address at CES on Tuesday, Jan. 3, at 8 a.m. PT, to hear the latest in accelerated computing. NVIDIA executives will unveil products, partnerships and offerings in autonomous machines, robotics, design, simulation and more.
This UrIoTNews article is syndicated fromGoogle News
About Post Author