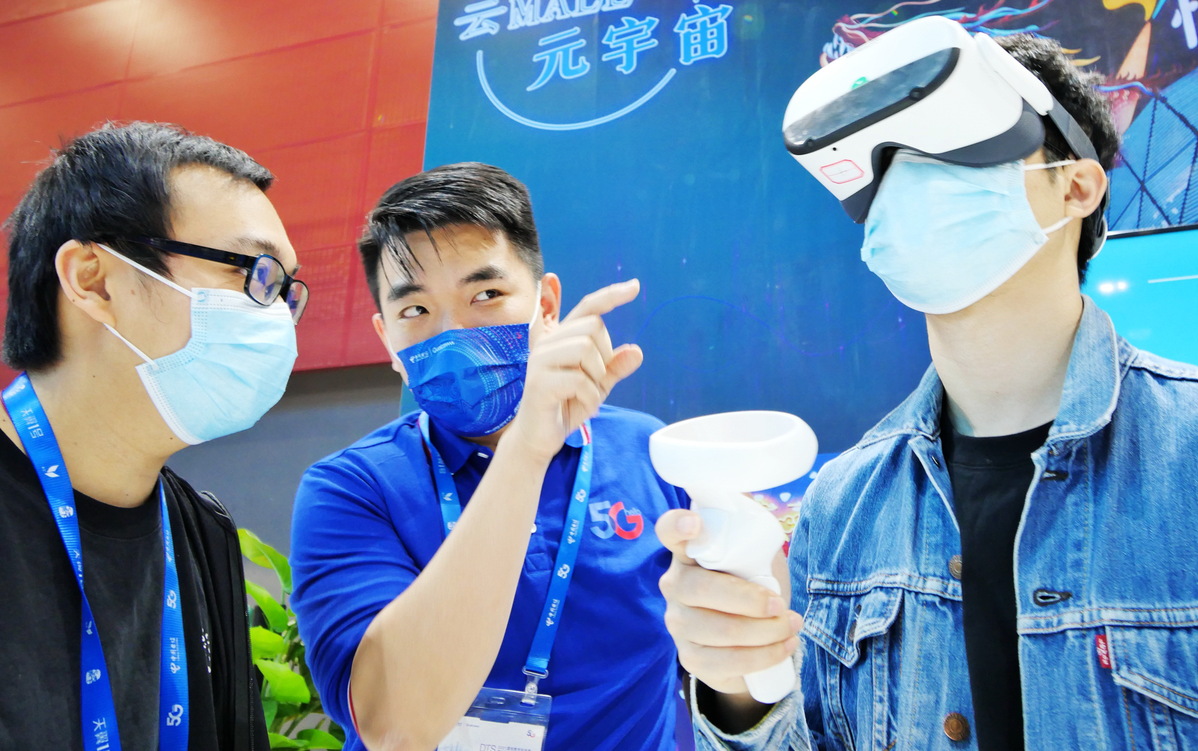 Cutting-edge technologies such as extended reality, blockchain, digital twins and edge computing, will lay a foundation for building an enterprise-level metaverse, create new interactive experiences and further promote the integration of the physical and virtual world, according to a new report released by global consultancy Accenture.
The company surveyed more than 4,600 businesses and technology leaders in 35 countries, including over 150 Chinese business executives. At present, nearly 90 percent of the interviewed Chinese executives believed that the metaverse will have a positive impact on their organizations, and 60 percent said the metaverse will bring with it ground-breaking changes.
As one of the hottest tech buzzwords, metaverse promises a future in which the virtual and physical worlds are inextricably interconnected. The concept of metaverse refers to a shared virtual environment or digital space created by technologies including virtual reality and augmented reality.
The report said the metaverse is changing the way the internet works, and forward-looking companies have started to create a space where the virtual and the physical converge and are transforming the industry with the help of the next generation of computing technologies. The advancement in digital technologies will change people's lives and business development in the next decade.
The metaverse is the synthesis of multiple technologies, including cloud computing, artificial intelligence, extended reality, blockchain, edge computing and the internet of things, with a wide range of application scenarios, said Jia Jin, managing director of Accenture technology lead, Greater China, adding it connects physical and virtual worlds and will create many new business models.
Enhancing computing capacities, quantum computing and biology-inspired computing are playing an important role in the construction of metaverse, Jia noted, while underlining the significance of protecting data security and personal privacy.
The report also noted metaverse and Web3 (a new iteration of the Web, based on blockchain technology) are poised to reshape the internet, rather than it being a disparate collection of sites and apps. Looking ahead, the metaverse will lead to a persistent 3D environment in which moving from one "place" to another will be as simple as walking from one room to another.
As emerging technologies such as 5G, ambient computing, augmented reality and smart materials advance, digital environments will be increasingly woven into the fabric of our physical world.
About 88 percent of Chinese executives agree that leading organizations will push the boundaries of the virtual world to make it more of a reality, increasing the need for persistence and seamless navigation between the digital and physical worlds, the report added.
fanfeifei@chinadaily.com.cn
This UrIoTNews article is syndicated fromGoogle News
About Post Author