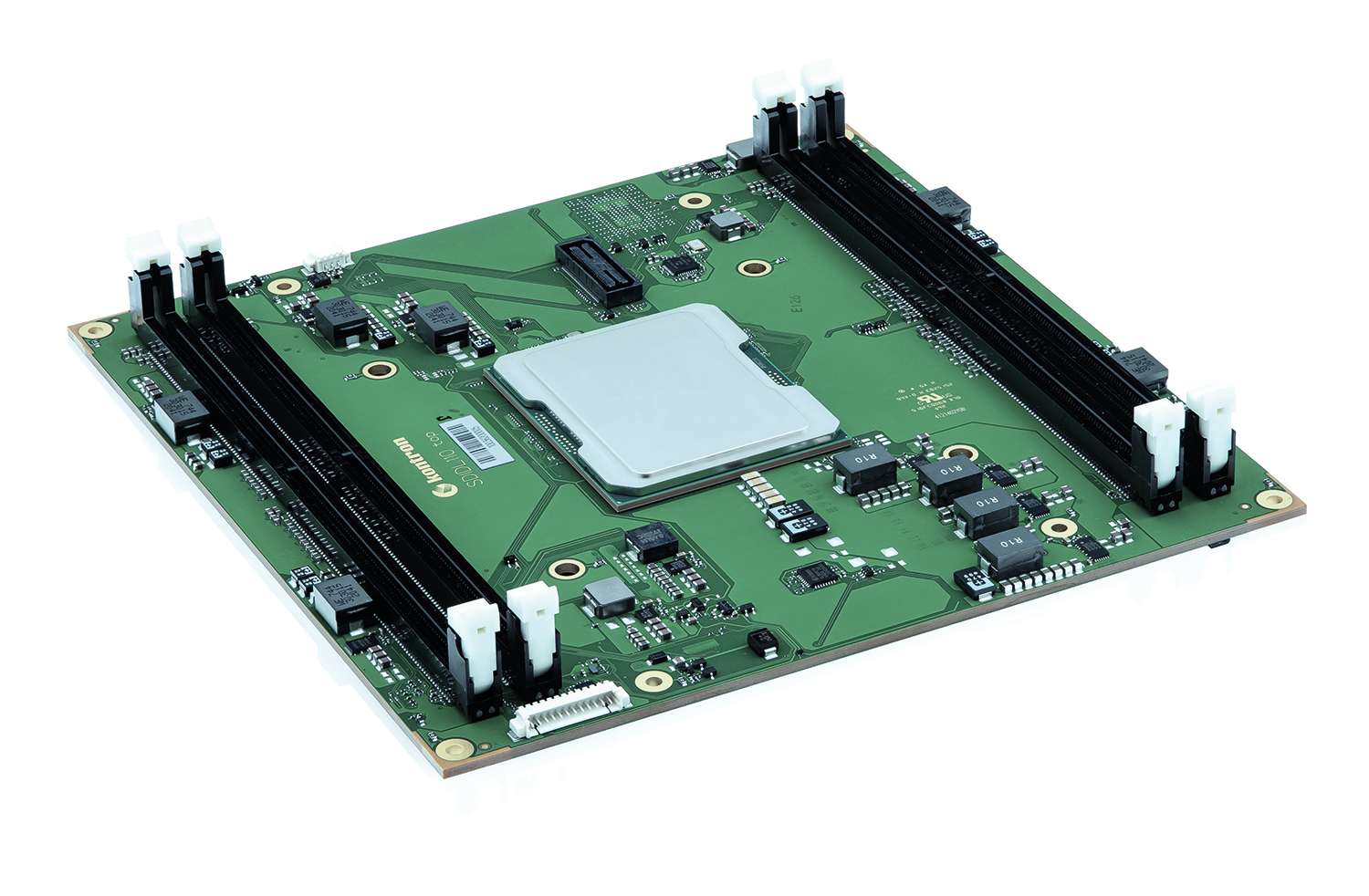 In addition, Kontron has also introduced a COM-HPC Server Evaluation Carrier.
The COMh-sdID with scalability from 4 to 20 cores and SKUs for an extended temperature range and 24×7/10 years reliability has been developed for harsh environments and use in extreme conditions in a small mechanical footprint.
The module accommodates 4x DIMM sockets for a maximum of 512 GB DDR4 memory at 3200 MT/s. A soldered NVMe SSD onboard with up to 1 TByte storage capacity is optionally available.
With 48x PCIe lanes (32x PCIe Gen4 plus 16x PCIe Gen3 lanes) and 2x Quad LAN interfaces supporting up to 100 Gbit Ethernet, the COMh-sdID is intended for high data throughput requirements in demanding I/O and network structures.
Delivering scalable performance complemented by Intel QuickAssist Technology and AI acceleration with Intel AVX-512, the module is suitable for the usage in complex AI applications, high-performance network platforms and edge servers.
The Kontron COMh-Server Eval Carrier offers a complete set of standard interfaces, such as USB and SATA, as well as 8x SFP28 Ethernet interfaces; supporting and optimising the design-in phase of the COMh-sdID.
The Kontron COMh-sdID module and Kontron COMh-Server Eval Carrier will be available as of Q2/2022.
This UrIoTNews article is syndicated fromGoogle News
About Post Author