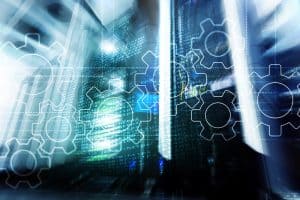 Learn to maximize success before, during and after.
Undertaking a digital transformation effort can be fraught with peril. Missteps can waste resources, introduce long delays, raise management concerns, and lead companies to abandon initiatives altogether.
One way to avoid these potential problems is to benefit from the experience of others who have successfully carried out significant digital transformation efforts of their own.
To that end, a recent webinar, "Connect and Transform Your Manufacturing Enterprise One Journey at a Time, Digital Transformation Lessons from Cisco & Siemens" which is available on demand, offers up some advice and best practices. In the webinar, Shirish Joshi, Director, Information Technology at Cisco and Dr. Peter Scherer, Head of BPA at Siemens AG, discussed their organizations' digital transformation efforts.
Their top-level takeaways:
Joshi noted the importance of embracement by top management. In his case, senior management understood how the technology could deliver value in a short time.

Scherer cited the need to set up a Center of Excellence (COE) before starting on the digital transformation journey. He noted a COE can help get stakeholder buy-in and support. He also emphasized the importance of involving customers as soon as possible.
The Critical Factor: Speed-to-Market
In the webinar—moderated by Steven P. Silver, VP, Global Industry Market Leader, Manufacturing, Automotive & High-Tech, Pega—both speakers stressed the need for any digital transformation project to realize a value to the business in a relatively short time.
They note that what's needed to enable the fast time-to-value is a robust and scalable platform to manage the digital transformation effort. For both organizations, time-to-value was six months or less.
Some of the results achieved with their digital transformation efforts include:
10X faster time to market

Country-specific rollouts

Excellent end-user feedback via an improved user experience

Quick resolution of customer cases

Increased productivity

Reduced return merchandise authorization (RMA)
To learn more about the digital transformation journey, register here to watch this webinar on demand.
This UrIoTNews article is syndicated fromRTInsight
About Post Author