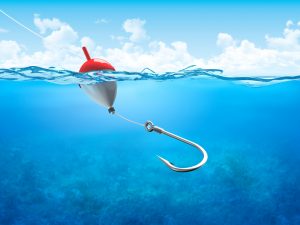 Several Japanese companies are taking advantage of IoT opportunities presented by Japan's recent Fisheries Reform Act to offer innovative applications.
Several Japanese IoT companies are introducing new technologies designed to improve the efficiency and production of the aquaculture industry in Japan. The introductions were spurred by the country's Fisheries Reform Act, which gives companies access to underutilized aquaculture sites. Previously the sites were reserved for local fisheries.
At the Japan International Seafood and Technology Show, and the Tokyo Seafood Sustainability Symposium, several companies showed off their newest products, all targeted towards Aquaculture.
See also: IoT Increases Dairy Farm Productivity by 20 Percent
Umitron K.K introduced the Umitron Cell 2 at the Japan International Seafood and Technology Show. It is a new smart feeding system for aquaculture. It uses IoT technology, operates using solar power and satellite connectivity, and can be controlled from a smartphone. When used with the company's Umitron's Fish Appetite Index, which the company claims is the first real-time ocean-based fish appetite detection system, timing of feedings and volume of feed can be optimized to reduce waste. It uses machine learning and image analysis to pull data from video streams to determine fish appetite.
Cellphone carrier KDDI introduced Akabot II at the Tokyo Seafood Sustainability Symposium. Akabot II is a drone that flies over the ocean and takes deep water samples. The samples are then analyzed to detect incidences of red tides, which can be devastating to certain types of fish, including bluefin tuna, which is a popular farmed fish in Japan. The sooner red tides can be spotted, the less damage they can do to the fish. Fishermen are notified in roughly 15 minutes after the water samples are taken.
NTT Docomo introduced an IoT buoy at the same show. The buoy is equipped with sensors and communications equipment. The data collected is sent to a cloud server and can be accessed by a smartphone. Users can see their data as a chart, grid, or gauge. The buoy is designed to assist oyster and seaweed farmers by recording three types of water temperatures, highest, lowest and cumulative. The data can be used to estimate spawning times for oysters. The company said they are considering adding wind speed/direction and wave height in a future update.