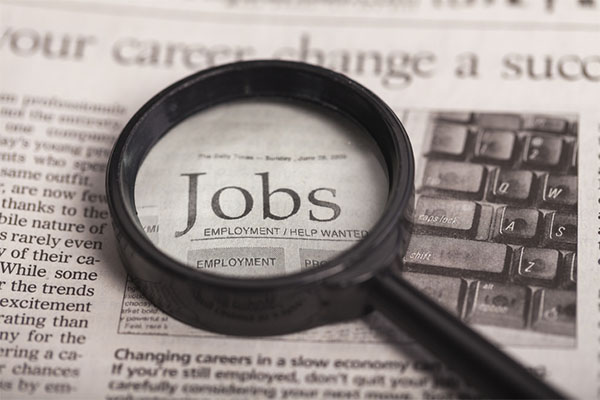 By AI Trends Staff
If you want to stay employed in the AI era, you need to decide where you want to focus, work to qualify yourself and pursue that path within your company. If the company is not tuning in, think about moving to another company. And review some descriptions for jobs of the future to see where the trends are pointing.
Half of enterprises are being held back from moving forward with AI because their staff is not recognizing the disruptive changes in their industry, according to data from a recent World Economic Forum jobs study quoted in an article in Horses for Sources.
Some 37% of enterprise managers do not believe their workforce aligns with their innovation strategy. That puts the onus on employees to help themselves. Take a look around to see what jobs the AI is likely to be able to automate, and what the role of the humans will be in relation. "People will only truly buy into AI and automation when they are secure enough to hand off a lot of the tasks they currently do," with new roles defined and a new way of working in place. "Sadly, everyone is now being scrutinized on whether they have certain 'skills' that will make them worthy of employment as more and more of their job can be replaced by algorithms and automation loops."
A skill at the top of a World Economic Forum Future of Jobs report, with 100 leading firms in each industry interviewed, is cognitive flexibility, the ability to generate or use different sets of rules for combining or grouping things in different ways. This especially involves listening and communicating. The head of HR may want to focus on ethics as AI is rolled out, while the CFO will be concerned about the costs and benefits. Can you find the common threads to help achieve a consensus?
Many jobs will disappear. Workers will struggle to adjust. New jobs will be created that will become the cornerstone of future work, suggests a paper from Cognizant. Here is a selection of the new titles foreseen:
AI-Assisted Healthcare Technician
Will assist in in-depth patient care and diagnosis through the use of AI technology. Assist doctors who may be remotely accessible. The ideal candidate is good at building close, trusting relationships with patients, and can work well individually and as a member of a team. The technician will use the AI software to maintain and update patient digital medical records, be continually trained in related technology updates, work alongside IT service and product suppliers, and be able to escalate high-risk patients to partner healthcare centers. Will require a nursing degree.
Data Detective
Investigate data generated by the Internet of Things end points, devices, sensors, biometric monitors, the traditional computing infrastructure, mesh, edge and neural capabilities, to see what you can find. Try to generate meaningful business recommendations from the investigation of data. The successful candidates will be able to figure out where the data leads and pursue it. While you do not need to be a data scientist, you need to be comfortable "in the weeds" of data while being able to see the big picture. You will work alongside colleagues in different parts of the business, to help them solve problems. You will find new sources of data. You will ask people questions. You will write reports and generate findings. You keep abreast of developments in data science. The ideal candidate could have a legal or law enforcement background. You are familiar with reporting tools such as Tableau and Domo. Your degree could be in math, a physical science, philosophy, economics, law or accounting.
Master of Edge Computing
You help to build the smart infrastructure for edge computing. Reporting to the CIO, you help define the IoT roadmap, evaluate the technical requirements, identify the needed hardware and software, overhaul the existing network infrastructure as needed. You will also establish the cloud-edge relationship by defining where different types of data should be stored. The solution will be scalable and able to be deployed where needed geographically. You will help ensure IT readiness. You will be a player in the company's ability to generate new business from real-time insights. You will help meet customer expectations and get new products and services to the market. Skills include the ability to build a software-defined network infrastructure. You will help set data priorities and establish data ownership. You will work with co-location companies and telecom companies as necessary. The candidate ideally has a PhD in computer science, electronics, telecommunications, electrical engineering or related subjects. Experience with embedded systems, IoT security and real-time systems development.
AI Business Development Manager
AI is not able to sell itself. The AI business development manager will define, develop and deploy effective programs to accelerate sales and business development. You will enable sales and solution architects with customer-centric value from AI, and directly work with product management and development teams to meet customer and partner requirements. You will synthesize data and information gathered into findings that can drive strategic insights. You need to be able to communicate findings and perspectives to the product and sales teams and senior management. You need to serve as an evangelist for AI services within the organization. The ideal candidate has five years of business development experience, and business-level experience with AI and machine learning platforms. MBA or equivalent experience best.
Cyber City Analyst
The cyber city analyst ensures the safety, security and functionality of the municipality. They ensure the steady flow of "healthy" data around the city, by being able to help diagnose faults and troubleshoot issues. Nearly all municipal functions use sensor data to ensure delivery of ke citi services. You will serve on the front line to ensure the data flow keeps the city safe and operational. Candidates need to have a technical understanding of modular architecture, data science and analytics and security. You will monitor performance, troubleshoot problems, schedule upgrades and collaborate with data architects for good interoperability. The ideal candidate has a good understanding of interoperability standards, design thinking and digital engineering.
Read the source articles in Horses for Sources and from Cognizant.