Last month Google announced the general availability of Google Distributed Cloud Edge, including Google Distributed Cloud Edge Appliances. The product is part of the Google Distributed Cloud (GDC), a fully-managed hardware and software portfolio that allows organizations to run workloads at the edge.
Google Distributed Cloud Edge was previewed last year at Next '21. It is a fully-managed hardware and software stack that includes an open cloud-native execution environment, operational infrastructure, Anthos, a multi-cloud management system, and fleet management. In addition, the stack gives communication service providers the ability to run 5G Core and radio access network (RAN) functions at the edge. Furthermore, it also supports use cases for enterprise applications such as anomaly detection using video and AI and scrubbing sensitive data locally before it's transferred to the cloud.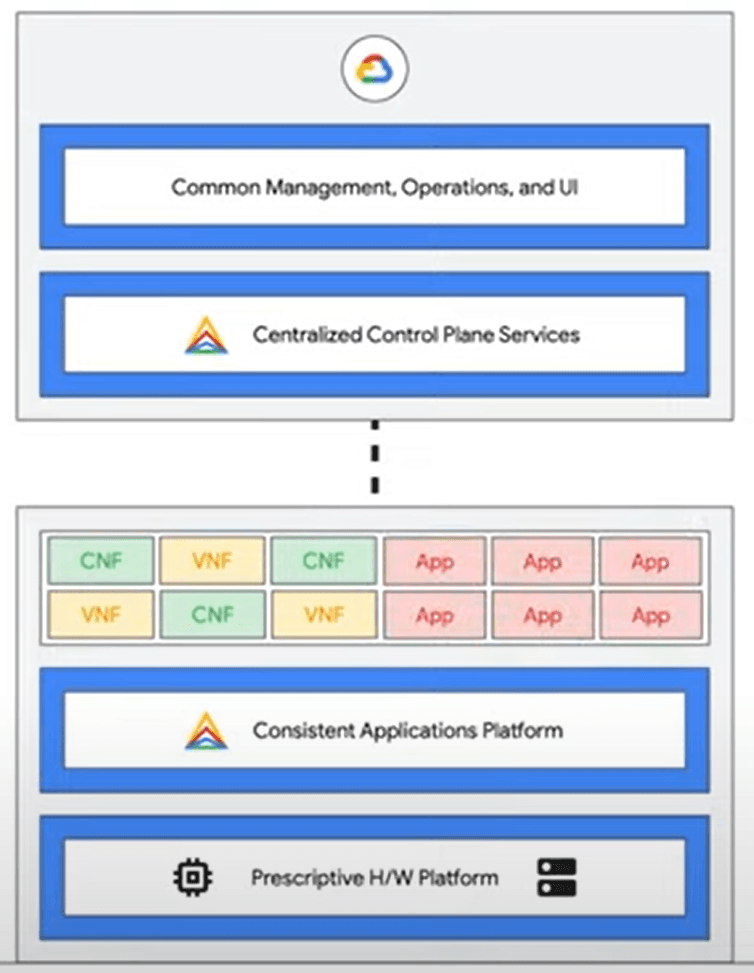 Source: https://youtu.be/DKHDWFOz42k (screenshot)
GDC Edge initially comes in two form factors: rack-based configuration and GDC Edge appliance. The first includes the rack, six servers, two top-of-rack switches, cabling, and optics, which can be configured for AC or DC power. These are available in the United States, Canada, France, Germany, Italy, Netherlands, Spain, Finland, and the United Kingdom. The second is a Google Cloud-managed, secure, high-performance appliance for edge locations. This appliance includes a lightweight 1U ruggedized server, RAID-based local NFS storage, TPM for security, and an optional Nvidia GPU.
With the GDC Edge offering, Google can compete with the offerings from AWS and Microsft: AWS Wavelength, AWS Outposts, Azure Edge Zones, and Azure Stack.
Sachin Gupta, vice president and GM, Infrastructure, stated in a Google Cloud blog post about GDC Edge:
Edge computing is emerging as a powerful way for enterprises to accelerate their digital transformation and bring it to life, but finding the optimal approach for different kinds of edge locations can be a challenge. With a comprehensive portfolio of fully-managed hardware and software, Google Distributed Cloud brings Google's AI and analytics solutions closer to where your data is being generated and consumed, so you can harness real-time insights across deployments.
In addition, Dion Hinchcliffe, vice president, and principal analyst at Constellation Research, said in a tweet:
My take: Google Distributed Cloud is a strategic bet that #edge is the future. If they build the best model for it, there's a chance.
The company has already partnered with Bell Canada, which is deploying GDC Edge for its 5G core network functions, and Verizon, which delivers edge services to enterprises. Following the GA release of DGC Edge, the company also announced other partnerships with AT&T, Reliance JIO, TELUS, and Indosat Ooredoo.
Lastly, more details on GDC Edge and ordering applications are available on the documentation landing page.
This UrIoTNews article is syndicated fromGoogle News
About Post Author