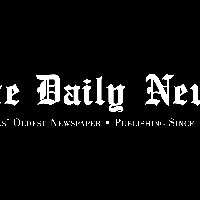 DUBLIN–(BUSINESS WIRE)–Jan 31, 2022–
The global data center colocation market is expected to grow from US$ 50,579.1 million in 2021 to US$ 136,647.9 million by 2028; it is estimated to grow at a CAGR of 15.3% from 2021 to 2028.
Increasing enterprise demands for cost-effective solutions to reduce overall IT costs and growing disaster recovery and business continuity requirements are driving the global data center colocation market. However, high initial and maintenance costs may hinder the growth of the market in some applications. Despite some limitations, developments in edge computing and surge in demand for advanced data center infrastructure due to the advent of 5G services are the major factors anticipated to drive the data center colocation market.
The data center colocation market's key stakeholders are land providers, real estate, colocation facility providers, managed service providers, security service providers, cloud providers, and end users. The land and real estate provide basic building infrastructure for data center construction. The data center colocation service providers offer racks, cross-connects, facility management, power & cooling, helpdesk, and other facilities. Security service providers play a crucial role in the ecosystem. The cloud providers such as Google, Microsoft, and Amazon offer public cloud applications. The end users include the key customers from various industries using the data center colocation services.
Impact of the COVID-19 Pandemic on the Data Center Colocation Market
The COVID-19 pandemic has had a beneficial impact on the expansion of the data center colocation market, as data center colocation technologies assist businesses in meeting the increased demands of internet traffic. According to most internet and data service providers, worldwide internet traffic is growing at 30-45% each year. There is an increasing need to ensure that data center colocation service providers have the ability and capacity to supply high-performance data center colocation services during periods of elevated traffic demand.
As a result, service providers are investing heavily in data center colocation in a variety of scenarios. Furthermore, the COVID-19 pandemic presents an opportunity for the data center colocation market as data center colocation services assist organizations worldwide in achieving their business objectives while working from home by providing high data security. However, due to the shutdowns of manufacturing facilities for data center and maintenance equipment, some setbacks in the data center colocation process occurred during the lockdown.
Save and reduce time carrying out entry-level research by identifying the growth, size, leading players and segments in the global data center colocation market.
Highlights key business priorities in order to assist companies to realign their business strategies.
The key findings and recommendations highlight crucial progressive industry trends in the global data center colocation market, thereby allowing players across the value chain to develop effective long-term strategies.
Develop/modify business expansion plans by using substantial growth offering developed and emerging markets.
Scrutinize in-depth global market trends and outlook coupled with the factors driving the market, as well as those hindering it.
Enhance the decision-making process by understanding the strategies that underpin commercial interest with respect to client products, segmentation, pricing and distribution
Increasing Enterprise Demands for Cost-Effective Solutions to Reduce Overall IT Cost
Rising adoption of High-Performance Compute (HPC)
Growing Disaster Recovery and Business Continuity Requirements
High Initial and Maintenance Costs
Developments in Edge Computing
Growing demands of AI On Infrastructure
Surge in Demand for Advanced Data Center Infrastructure due to Advent of 5G Services
Growing trends of Green Data Centers
Equinix Inc.
IBM Corporation
AT&T Inc.
Cyxtera Technologies, Inc.
Digital Realty Trust LP
CoreSite Realty Corporation
CyrusOne, Inc.
QTS Realty Trust, Inc.
365 Data Centers
UnitedLayer
Laura Wood, Senior Press Manager
For E.S.T Office Hours Call 1-917-300-0470
For U.S./CAN Toll Free Call 1-800-526-8630
For GMT Office Hours Call +353-1-416-8900
INDUSTRY KEYWORD: TECHNOLOGY OTHER TECHNOLOGY
SOURCE: Research and Markets
Copyright Business Wire 2022.
PUB: 01/31/2022 05:04 AM/DISC: 01/31/2022 05:04 AM
This UrIoTNews article is syndicated fromGoogle News
About Post Author