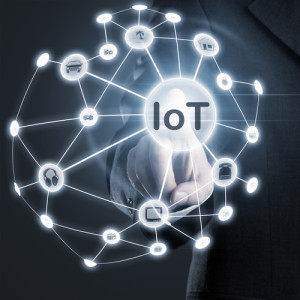 Rates higher in transportation, manufacturing and financial services
IoT adoption has risen from 29% to 34% of businesses polled, Vodafone's latest IoT Barometer shows. The study says the increase is due to the ease of getting into IoT, as more companies are buying solutions instead of creating their own. Fear may be a factor: 74% of adopters believe companies resisting IoT adoption will fall far behind within the next five years.
The report found that the IoT is making waves in a variety of industries. 86% of adopters in automotive are using or plan to use IoT to increase their revenue; 84% of insurance adopters said their entire business strategy has changed thanks to the IoT. Among the total respondents, 60% said they believed the IoT would completely disrupt their industry by 2023.
Most respondents (95%) said they are already seeing benefits. 52% said their ROI has been significant, with 79% said their adoption of IoT is creating outcomes they otherwise could never have achieved. The benefits most cited by respondents include:
Reduced operating costs (53%)
Improved data collection (48%)
Increased revenue from existing streams (42%)
The average reduction in costs credited to IoT adoption was 18%; the increase in revenue, 19%. 76% of respondents said their IoT projects are mission-critical and one in 12 said their entire business depends on the IoT.
As far as connectivity goes, most respondents said they are using cellular, followed by WiFi, fixed-line and LPWAN. Organizations with the most sophisticated deployments use a combination of these methods. More than half (52%) said they'll consider using 5G when it becomes available.
Security is taken seriously by the respondents – 84% said it's important to address issues rather than reject innovation, 40% said they are running tests during development, 39% said they are actively recruiting security specialists, and 37% said they are having their devices certified.
This UrIoTNews article is syndicated fromRTInsight
About Post Author