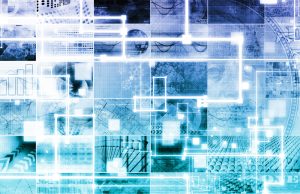 Microsoft's latest report, IoT Signals, surveyed over 3,000 IT professionals and executives to create a detailed analysis of the challenges and benefits of IoT adoption.
Companies are widely deploying Internet of Things (IoT) projects. That was one of the many findings in Microsoft's latest report, IoT Signals. The report looks at the state of enterprise IoT adoption worldwide.
Microsoft surveyed over 3,000 IT leaders and executives to provide a comprehensive analysis of enterprise IoT's pros, cons, and trends. Some key findings include:
88% said they believe IoT is critical to the success of their organizations
85% of respondents said they are currently in the process of IoT adoption
75% say they have projects in the planning stages
the vast majority stated they expect to see a 30% ROI in two years.
"We're living amid an invisible revolution driven by IoT. This revolution goes far beyond the smart speakers and thermostats in homes and includes billions of connected devices and sensors that are transforming every industry on the planet, from manufacturing to energy distribution, from smart cities to smart agriculture, from smart buildings to smart medical equipment — and so much more," wrote Microsoft head of Azure IoT Sam George. "IoT is also starting to have a profound and beneficial impact on the planet, reducing energy and natural resources and improving sustainability."
See also: Seeing the IoT Promised Land is One Thing – But Getting There?
Adoption is not without its challenges. The report found that 38% of respondents feel complexity and technical challenges are a deal breaker, and 47% believe there isn't enough talent available to build or maintain an IoT deployment. Almost all the professionals surveyed, 97%, said they are concerned about IoT device and infrastructure security, and 43% are concerned about creating strong user authentications. And 38% are worried about maintaining their IoT devices. The report also found that 30% of IoT projects never make it out of the proof-of-concept stage.
"IoT is transforming every industry from retail and agriculture to healthcare and manufacturing by harnessing AI, edge computing, and emerging capabilities like 5G across thousands of sensors and devices," added George. "We're at a critical tipping point where industry challenges like skills shortage, security concerns and solution complexity will hinder innovation, and pose significant risk to business and consumer data. It's imperative that technology providers, standards organizations and industry solutions partners come together to help simplify and secure IoT."