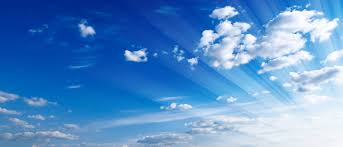 With the proliferation of IoT, connectivity and computing technologies are becoming more diverse. It can seem there are so many ways to power an IoT ecosystem, and it can be hard to cut through the hype of buzzwords to understand what it means for your unique business case.
What are Hyperscalers?
This term stems from hyperscale computing, which is an agile method of processing data. Depending on data traffic, scale can quickly go up or down. Hyperscalers have taken this computing method and applied it to data centers and the cloud to accommodate fluctuating demand.
Major hyperscalers in the business offer Infrastructure as a Service (IaaS) to help meet the need of enterprises seeking digital platforms. Essentially, hyperscalers manage the physical infrastructure while the end user customizes a virtualized computing infrastructure.
The infrastructure layer in a technology stack is where the computing power lies, and IoT is gaining traction amongst hyperscalers and telecoms, who are beginning to invest in building IoT platforms. An IoT platform helps bring IoT solutions to market faster and streamlines the process to deployment.
IoT Infrastructure and Distributed Computing
The cloud is a centralized approach to processing data and works well when it comes to power and capacity. It allows scalability for enterprises, and the pay-as-you-go model makes it an affordable approach to smaller organizations that do not want to build out an entire computing infrastructure in-house.
The edge brings computing closer to the source, and it's becoming a more attractive and affordable solution. The edge can mean several things, though.
Telco edge: Computing on the telco edge is situated near mobile cell sites and/or nearby data centers, as well as in combination with the cloud. This marries the low latency and reduced backhaul benefits of data centers to the scalability and mobility of the cloud.
Network edge: The network edge provides scalability and agility to meet demand through lower latency, and greater throughput and reliability. The network edge sits outside the network core and is comprised of data centers, routers, and fixed wireless access.
Device edge: Edge devices will collect data via a sensor and the device itself will compute, making this the fastest edge computing option of the three.
IoT helps provide the infrastructure that routes data from endpoint to cloud and ultimately to the user interface. Through hardware, connectivity, integration, and a flexible IoT platform, the processing power of computing is put to action via the IoT infrastructure.
Choosing Cloud, Edge, or Hybrid
When it comes to choosing between the edge and the cloud, it boils down to speed and cost. Artificial intelligence and machine learning in robotics are use cases where edge computing makes the most sense. Processing close to the device level makes sense when there is less tolerance for latency. Also in use cases such as autonomous vehicles, a slower reaction time from a machine in automated processes can spell disaster.
But not all IoT use cases are mission critical and latency isn't a primary factor. Smart agriculture, for instance, wouldn't sink costs into edge devices or developing a network or telco edge, since the low power devices with slower processors are at the core of the data aggregation.
Building Lasting Solutions with KORE
KORE can help you strategize and build your infrastructure from devices, connectivity, and platforms, with security throughout.
This UrIoTNews article is syndicated fromGoogle News
About Post Author