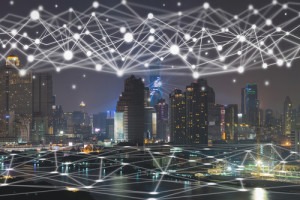 The project's goal is to increase the availability of internet access and promote IoT adoption.
Researchers at Cornell University are hard at work creating
the nation's first statewide IoT network designed to bring internet access to more
of New York's citizens. The project is powered by a $1.5 million grant from the
National Science Foundation's (NSF) Smart and Connected Communities (S&CC)
program and the plan is to put a public IoT network across each of New York's
62 counties. This would be accomplished by using low-power-wide-area network
(LPWAN) technology. The deployment will be done via a partnership with the
Cornell Cooperative Extension (CCE). The researchers estimate the project will
take three years to complete, and it is hoped it will help close the digital gap
between the state's rural and urban areas.
See also: Smart Cities Look to the Edge for Next Level Urban Planning
Max Zhang, the project's principal investigator, said the network could also bring improvements to the agriculture, traffic monitoring, and building management sectors, but the main focus is getting more people online.
"I think that's one area where I think we can make a
difference," Zhang said. "If our vision is achieved, no matter
where you are, you will have this reliable connection."
The network will be built on existing infrastructures
already in place for utility monitoring and maintenance. CCE 's local offices will
set up the networks in each county and then connect them to create a statewide
web of access. They'll also provide public outreach programs to help build the
public's trust in the network and address any privacy concerns they may have. Zhang
admitted it might not be a fast or easy process.
"The short answer is, we don't know
everything," Zhang said. "[Privacy] is the question we have to
figure out, so I think that's the point of the community engagement… If I were
to design something [alone] and then we gave it to the community saying, you
can use it for free, I don't think they'd take it. If I was on the receiving
end, I would be very suspicious."