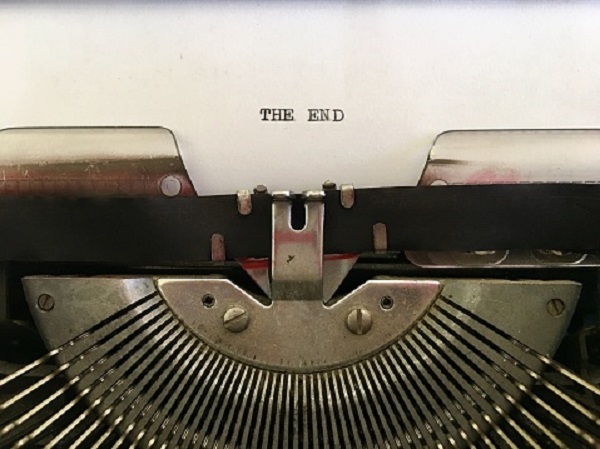 By Deborah Borfitz, Senior Science Writer, AI Trends
As an entrepreneur-in-residence with the Centers for Disease Control and Prevention (CDC), data scientist Paula Braun says she has fully embraced her charge by the U.S. Department of Health and Human Services to "create a ruckus within government." Much of her focus up to now has been on shaking up the status quo around mortality reporting to improve the value of the information to public health—the aptly named Death on FHIR initiative.
The Fast Healthcare Interoperability Resources (FHIR) standard, developed by Health Level Seven International (HL7), will be a key enabler on the technology side of the equation, says Braun, recently named in a 50 US Federal Government AI Influencers list. Artificial intelligence will also be indispensable in automating redundant data entry tasks.
Death rates are among the best indicators of health at the population level, says Braun. Mortality data on death certificates make it possible to monitor health threats, identify causes and contributing factors, mitigate hazards, and develop public health and safety responses that help save lives. Increasing numbers of people want to use real-time death data for patient outcome assessments, as well as to get a better understanding of the current health of the country.
Death certificates have been the primary source of public health surveillance data for hundreds of years, Braun says, and some would argue gave birth to the field of epidemiology when people noticed mortality rates waxing and waning and started exploring why. John Snow became one of the fathers of modern epidemiology in 1854 by tracing the source of a deadly cholera outbreak in London to a public water pump.
The modern-day public health problem is that mortality reports sit largely in siloes because the systems collecting the information weren't designed to exchange information with one another, she says. That not only makes complying with reporting requirements onerous but impairs the CDC in its mission to uncover health disparities, inform policy and funding decisions, and improve outbreak and disaster response efforts.
To correct the situation, the CDC's National Center for Health Statistics (NCHS) began working closely with the 57 vital records jurisdictions—the 50 states, five territories, New York City and Washington, D.C.—with data-collection responsibilities. "We didn't want one-off infrastructure," says Braun. "We deliberately wanted to make investments in the underlying source systems that we all repeatedly go back to and request information from and do it in a way that would put less burden on the data providers and the data holders."
A prerequisite of the infrastructure investment was that it be "scalable, reusable and transformative," says Braun, "and nobody knew exactly what that looked like." She was put on the front lines to "build relationships and get the situational awareness of what will play in Peoria."
Moonshot Goal
Death on FHIR got its start in 2015, shortly after Braun was hired to help the NCHS and its local counterparts find ways to improve the throughput and quality of information on death certificates. "It became very clear to me that to move this forward we had to go beyond explaining why the data mattered to come up with a roadmap with actionable steps we could take to start working together in new ways, with new technologies and approaches, and FHIR was emblematic of that," she says.
The initial idea was to build a FHIR app that could run in an electronic health record and help guide physicians as they're certifying deaths due to natural causes, Braun says. Rather than just replicating the paper process, AI would be used to pull information from decedents' health history and potentially run it through various algorithms to assist physicians with determining the differential diagnosis and causal pathway—findings they're tasked with recounting on the death certificate.
Death on FHIR quickly emerged as phraseology to describe multiple imagined projects around the "unwieldy, Rube Goldberg-like game of Mouse Trap" that death reporting had become, says Braun. She became interested in not only efficiently moving fragments of information from place to place but also strengthening each central node in the broader network.
To enhance the electronic death registration systems in vital records offices, which are often responsible for reporting deaths to multiple parties, would require adoption of FHIR standards and technologies based on application programming interfaces (APIs), Braun says. Since the technologies are reproducible, the mission enlarged to creation of a FHIR-based mobile app to help medical examiners and coroners complete documentation on drug overdose-related deaths within their case management system and submit the information to the designated state health department and vital records office.
Numerous people became interested in the twin ideas of connectivity and reusability to equip people to make a death diagnosis and automate manual processes, says Braun. With support from the Patient-Centered Outcomes Research Trust Fund, and by redirecting some internal resources, the CDC developed a plan centered on the moonshot goal of having all drug overdose deaths reported to the NCHS within 90 days of the event.
That moonshot activity became a "catalytic effort" that brought together stakeholders who started contributing to the FHIR community and thinking about how to apply existing healthcare resources in the public health arena, continues Braun. "Death on FHIR grew into a much broader transformation that is taking place across the country around mortality reporting."
Six states—California, Florida, Georgia, Michigan, New York and New Hampshire—were the first to voluntarily join the implementers' community with their respective registrar of vital statistics leading the charge, she says. The community is modeled after similar groups of technology vendors and provider organizations, such as the Argonaut Project and CARIN Alliance, shepherding FHIR-based APIs on multiple fronts.
Participation in the implementers' community requires that each registrar have the support of one medical examiner or coroner within their jurisdiction, and one or more public health partners within their state (e.g., New York State's Opioid Overdose Prevention Program) that request vital statistics data, as well as vendors of mortality data systems, Braun says. It was also conditioned on their working together to find an API-based way of exchanging data to meet the 90-day moonshot goal.
As of May 2019, HL7 has a draft standard specific to death reporting, she says. In September, the implementation guide will be put to the test at the HL7 FHIR Connectathon in Atlanta. "That is going to help answer a number of pivotal questions about how much we can accomplish in the short term."
The CDC will also begin to look at how technologies might help it meet its broader mandate of "detecting and responding to health threats wherever they occur," Braun says. That's part of the reason she transitioned out of the NCHS and is now advising Deputy Director for Public Health Science and Surveillance Chesley Richards, MD, MPH, FACP, on how to make new approaches work in ways helpful to public health.
Changing Decision-Makers
Healthcare delivery has made a sizable shift from hospitals to outpatient care settings, long-term care facilities and patients' homes in recent years, says Braun. Individuals can now access real-time information, including feedback from wearable sensors, making it possible to make more decisions on their own rather than waiting on an expert for answers. "It's almost like we're becoming augmented versions of ourselves."
Assisted technologies like GPS that used to sound like science fiction are now ubiquitous, she continues. But, as Braun first pointed out from the stage at the AI World Government conference in June, people need help interpreting information that's presented to them. She drew an analogy to side mirror lights on cars that flash if the driver swerves into another lane, giving them additional information at the exact moment it's needed to help prevent accidents.
Technology is keeping people safe in ways once unimagined, says Braun. "I see these types of very specific actionable intelligences becoming more embedded in our daily lives and, from a public health perspective, that broadens the idea of what we think of as a decision-maker." Moving forward, public health guidelines need to consider actions people can take on their own behalf as instinctively as they respond to safety features of their automobiles.
Public health reporting likewise must move beyond electronic data collection from centralized settings, such as hospitals and laboratories, to reach information streams at the further edges of the network and "triage" what's relevant and what's not, says Braun. "I see AI assisting with that in multiple ways, which is why the FHIR standard is so important… even older versions of HL7 were not designed with that kind of connectivity and reusability in mind, so it's an important step that we can take now to prepare us for this compounding rate of change that is just going to continue to accelerate.
"It's all starting to come together now for a variety of reasons," Braun says, notably the processing power and technologies that have been well vetted. "My Google account is almost old enough to drive, APIs have been around for a while and people are starting to understand how to piece them together and, most importantly, make the information interpretable."
The hard part is the human element, she adds, including social and cultural dimensions as well as determining what questions are worth asking and answering. At the end of the day, the goal is to introduce technologies in ways that nudge people toward behaviors that lead to better health outcomes.