I had the opportunity to see and hear to a panel discussion with LexisNexis and Honeywell International lead by IDC analyst, Neil Ward-Dutton during Appian World. Neil has been following the intersection of artificial intelligence (AI), robotic process automation (RPA), and business process management (BPM) for the last 15 years.
He sees the three becoming the toolkit for automating business transformation, as well as some common themes around platforms that companies are trying to build. RPA and AI are underpinned by integration platforms, APIs, and workflow platforms. They're at the stage of figuring out what to do next versus just doing it. It's becoming more intuitive, more inclusive, more intelligent, and moving from a slow grind to a fast and fluid iterative process.
Digital transformation (DX) is a business imperative. It's still happening and it's crucial for companies to get it right. 63 percent of executives in Europe are under significant pressure to execute a successful DX strategy with the ultimate goals of having closed loops of real-time insight and action. The pressure to drive DX comes from the top — investors and board members with little regard for the difficulty and the resources required.
Today, the reality is digital deadlock. 71 percent of companies are "digital resisters," "digital explorers," and "digital players" versus "digital transformers" and "digital disrupters." Lack of sufficient IT skills is a big reason why. According to IDC, by 2020 lack of IT skills will affect 90 percent of all European organizations resulting in $91 billion of lost revenue annually.
Neil spoke with Asim Akram, EIM Senior Process Transformation Leader, Honeywell and Vinay Mummigatti, Chief Automation Officer, LexisNexis. Asim is using enterprise information management and BPM to transform Honeywell's business around industrial and residential monitoring, aerospace, and oil and gas. Vinay is driving automation strategy for LexisNexis by building a culture of change and building out capabilities across AI, BPM, and RPA for 65 billion legal documents and pieces of news content.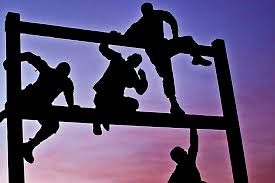 What's the practicality of how to make this work, overcoming barriers?
We cannot understate the importance of business education and sponsorship. Business-driven results matter. You must define the business problem you are trying to solve with KPIs and process enabling. Technology is an enabler, but you have to start on the business side by educating and executing simultaneously.
Use an agile collaborative toolkit. Identify the best collection of technology to help you achieve your goals. To ensure sustainability, build within your employee skill sets and know where they need to be developed. Remove mental blocks with skills, perception, and transformation.
Focus on the value you are providing. Cost cutting is nice to have, but what does the transformation do for the cost of capital and new revenue? How will you increase the top line with BPM, processes, and technology?
Deliberate on the process side, but when you begin the execution and move expeditiously, figure out the use case for the technology platform by starting with the business requirements.
Think about four value drivers: 1) sustainability over the long-term, 2) speed to market, 3) quality SLAs, and 4) revenue and product innovation. Automation as an add-on to information products creates more value enabling new business models, integrates knowledge value chains, and provides tools to serve the customer better. Netflix, Spotify, and Amazon are just three examples of companies that have done this.
What are the challenges of landing and implementation?
Fear of change is a big issue. Start with the BPM process and the organizational strategy around it. Bring in the right people from customer process design, and make sure each part of the business is part of the design process along with HR. There is fear of automation because people think it will take away jobs — especially for knowledge-driven workers. We need to educate what automation is, its value, and have people understand that if we don't automate the company, will not survive. Automation is about making knowledge workers more productive and adding to the value chain. Democratize automation led by business and operations team — ownership creates buy-in. Think "people first" — how can we take work away from people to make them more productive and improve their quality of life?
What are some pearls of wisdom you'd like to leave people with?
Start with the business and work your way to technology that will help you solve the business problem. Have a holistic view and look at the bigger picture and interim process of how value is delivered.
Don't put all of your eggs in one technology solution basket; look for the best combination of technology to automate across the entire process.
This article was originally published here