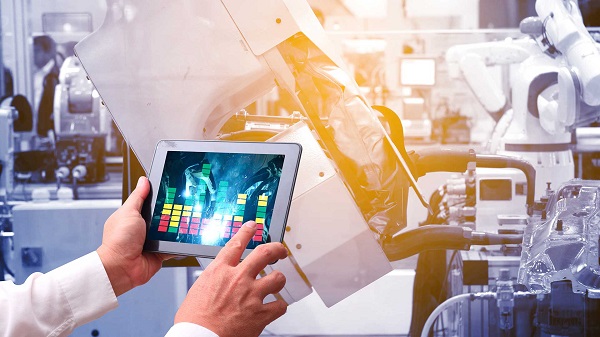 By AI Trends Staff
Using AI and the Internet of Things (IoT) should help manufacturers restructure supply chains, improve efficiency, address skills shortages, transform operations – and create entirely new revenue streams and business models.
Today less than 8 percent of manufacturers are currently using AI, according to the Manufacturing Leadership Council's Factories of the Future Survey. Within two years, 50 percent expect to deploy AI.
Therefore manufacturers are in the early adopter phase. Here are some suggestions for rolling out some AI, from a report in The Manufacturer.
Make Sense of Data
Manufacturers are faced with a virtual tsunami of data – amplified by the IoT. It is now estimated that more than 75 billion connected devices will be in operation by 2025, the majority of which will be in the manufacturing sector.
In a recent McKinsey survey, 60% of executives confirmed that IoT data yielded significant insights, yet 54% admit that they used less than 10% of that IoT information.
To collect, process and use this mass of data to gain a competitive advantage, manufacturers should focus on an Enterprise Information Management (EIM) system. The EIM supports decision-making processes and day-to-day operations that require the availability of knowledge.
Once a manufacturer has an EIM system in place, AI comes into play. Combined with advanced analytics, AI can bring together information from a wide variety of data sources, identify trends and provide recommendations for future actions – from changes to business process automation to supporting employees in their daily decision-making.
Making Customers Central
Manufacturers are moving from making a product, selling it and servicing it to a different business model, many offering a product-as-a-service or data-as-a-service business model. Using new business models to monetize data is now as important to generating profits as the traditional product line has been.
As one example, Knorr-Bremse Group – the leading manufacturer of braking systems for rail and commercial vehicles – is now using business intelligence and AI-powered data analytics software. The company provides embedded dynamic dashboards and reporting to help its customers reduce maintenance costs and ensure better diagnostics.
Taking this data-centric approach ensures Knorr-Bremse Group can give its customers the flexibility to record and review data from across various IoT subsystems and to build their own reports and dashboards as required.
More Adoption Predictions
More than 50 percent of all manufacturers will be using AI in some form by the end of 2021, according to an account in IndustryWeek.
The move to digitize business processes that has been underway, will provide a platform for AI in manufacturing. According to an IFS survey of 750 manufacturing companies across 16 countries, 81% of manufacturers have already embraced some type of transformational technology to digitize business processes.
AI will help to interpret the massive amounts of data that IoT devices provide, allowing more accurate forecasting to take place and better predictive maintenance routines.
A big stumbling block for AI has always been the term 'AI' itself. It misleads many manufacturers, suggesting a large end-to-end system. AI is already used to support enterprise-wide business decisions in what-if planning scenarios. In reality, 'AI' is more often a collection of targeted technologies, from natural language processing to vision identification to chatbots to analytics to automation – each with its own strengths and applications. What they all share is the intelligence factor: a high degree of accuracy and an incredibly fast ability to learn from their mistakes.
When thinking of AI, it's important to remember that you can't "implement AI" any more than you can "implement the internet." Before you initiate any project, you must figure out your "why." What exact business goal or target are you aiming for? What exactly do you want to improve or enhance? The more targeted your objectives are, the more competitive and transformative your results will be.
Talking to the Systems
More than 25 percent of manufacturing planners will be talking to their systems – using voice recognition – by the end of 2020, according to the Industry Week account.
This percentage is based on the rate of adoption of digital transformation in general within business, and the advantages provided by robots (lights-out manufacturing, no lunch breaks).
AI solutions are smarter and more eloquent than most of us realize. A year ago, a major AI customer survey found that two-thirds of people who said they had never used AI actually had, through chatbots. The quality was so high that the chatbots had been indistinguishable from human speech. The same survey found 84% of respondents were comfortable using voice-activated AI at home, in the form of Alexa, Siri or Home. //And if simplicity, speed and accuracy are crucial consumer benefits, imagine what they could do on a manufacturing line.\\
BMW's smart integration of Alexa into its models in March 2018 was widely applauded. The integrated voice activation added layers of service and performance capability to the driving experience. What's less well-known is that voice-activated solutions are also already being used on the production side of the automotive sector.
In Japan, NEC, which manufactures servers and mainframe computers, is using voice-activated solutions in their order-picking process, where line personnel simply give spoken instructions and their order is instantly created.
Read the source posts in The Manufacturer and IndustryWeek.