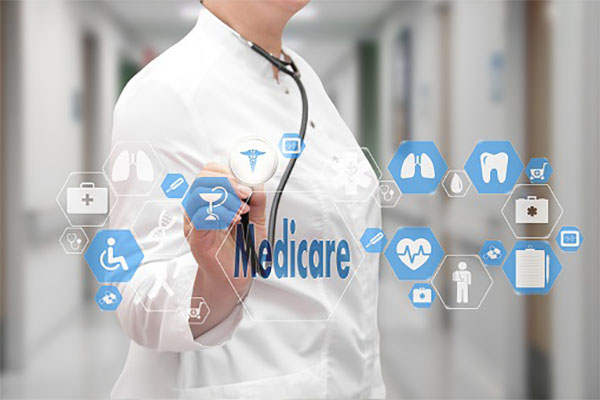 By Deborah Borfitz
Giving Medicare beneficiaries control of their healthcare data and otherwise accelerating the adoption of value-based care are among the priorities of the Centers for Medicare & Medicaid Services (CMS), according to two CMS representatives speaking from the stage at the 2019 AI World Government conference in June. The agency believes patient data belongs to the patient and needs to be available at the point-of-care as individuals shop around for high-value providers—meaning it needs to be free flowing across the entire healthcare system.
Private-sector interest in the CMS Artificial Intelligence Health Outcomes Challenge, seeking ways to use AI to predict unplanned hospital and skilled nursing facility admissions and adverse events, has been particularly high with more than 300 qualified entries, reports Lisa Bari, who until recently was senior technical advisor for the U.S. Department of Health and Human Services' Value-Based Transformation Initiative. The 20 participants selected for the first stage of the one-year competition will be announced in October, says a CMS spokesperson.
As publicly reported by CMS, Stage 1 participants will develop AI algorithms that predict health outcomes using Medicare fee-for-service claims data, as well as strategies for explaining the predictions to frontline clinicians and providers that would build trust in the data. Up to five participants will progress to Stage 2 and refine their solutions using additional Medicare claims data and up to $80,000 in monetary support.
All told, CMS and its partnering organizations could award as much as $1.6 million through the Challenge, most of it going to a single grand prize winner ($1 million) and the runner up ($250,000).
The CMS Innovation Center already provides data feedback to those testing innovative payment and service delivery models, per section 1115A of the Social Security Act, according to the CMS spokesperson. This AI Challenge will explore ways of enhancing that to drive interventions, such as care management and home visits, to improve quality and reduce the cost of care for Medicare beneficiaries.
"Value-based payment under the Trump Administration is the future," the CMS spokesperson says. Recent changes to the Medicare Shared Savings Program, which encourages groups of healthcare providers to assemble into accountable care organizations (ACOs), are a "testament" to growing private-sector interest in pay-for-performance approaches.
Pathways to Success, launched last December, puts ACOs on a faster track to risk-taking while allowing the use of telehealth services and beneficiary incentive programs, the spokesperson says. Evidence is compounding that providers can deliver better results by taking on risk.
On the interoperability front, CMS is leading the way with Blue Button 2.0, says Director and CMS Chief Data Officer Allison Oelschlaeger. Blue Button 2.0 is an application programming interface (API) based on the open-source Fast Healthcare Interoperability Resources (FHIR) standard and allows Medicare beneficiaries to authorize access to their claims data via a universe of 30 connected apps.
Beneficiaries can choose from a menu of apps designed to help them manage and improve their health by, for example, organizing their medical information and claims and selecting the best health plan for them, according to the CMS spokesperson. Beneficiaries can also choose apps that allow them to donate their data to clinical trials and research studies. Over 2,300 developers are now working in the Blue Button sandbox, using synthetic data to develop new apps.
Blue Button is one of the key projects under the MyHealthEData initiative being led by the White House Office of American Innovation, according to the CMS spokesperson. Its goal is to empower patients by giving them control of their healthcare data and allowing it to follow them through their care journey. CMS is now proposing that insurers in Medicaid, Medicare and the Health Insurance Exchanges likewise share claims data with patients.
Recognizing that care providers also need data to understand their patients better, CMS in July announced a "Data at the Point of Care" pilot that will allow providers to get a claims history on their patients via a FHIR-based API. Clinicians will be able to review medications, visits and previous testing. More than 500 organizations, representing over 50,000 providers, have expressed interest in this pilot, according to the CMS spokesperson.
Learn more at CMS Artificial Intelligence Health Outcomes Challenge and at CMS Blue Button 2.0.