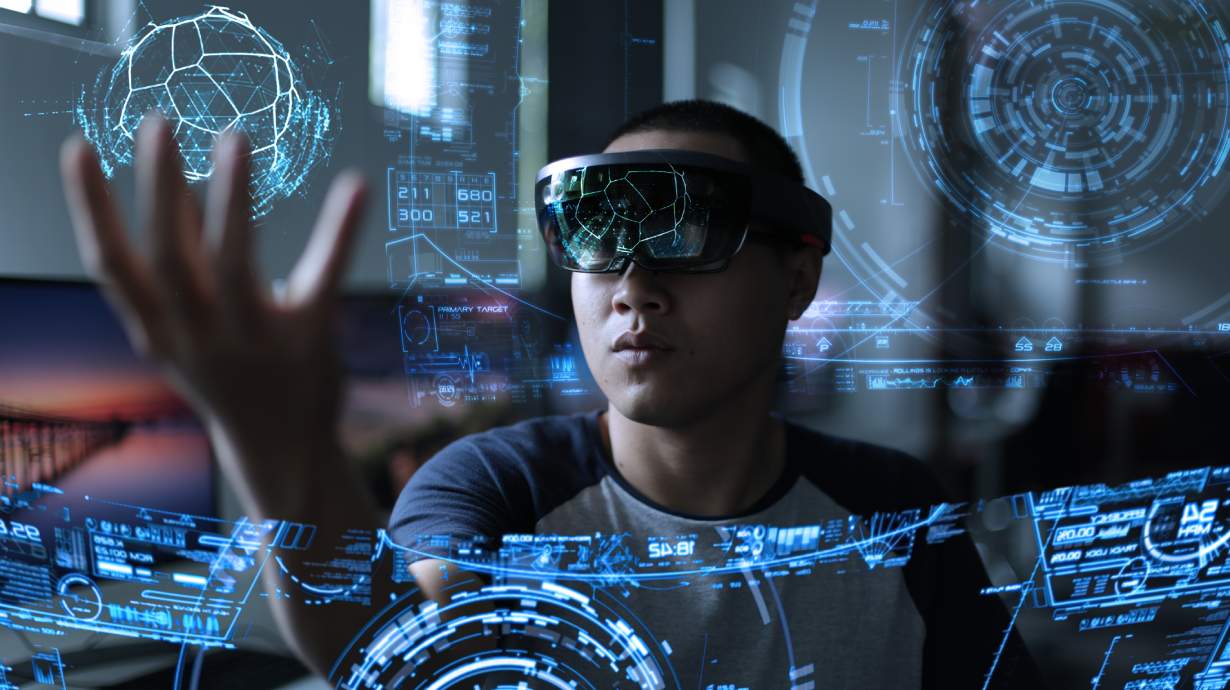 Service providers can take advantage of the different bands to provide a range of throughput capacity with consistent, low-latency delivery over diverse geographies. The low-band spectrum propagates well, bringing with it improved building signal penetration, while mid-band, with its larger channel size, will be able to deliver subscriber services like hotspot-based mobile broadband, as well as ultra-reliable low-latency services across urban and suburban footprints. The mmWave spectrum provides the highest throughput, making solutions such as autonomous transportation and Industry 4.0 (near-real-time industrial automation) possible. Although the propagation range will be shorter (currently, about 2,500 yards in dense urban settings), it is expected to someday be able to support millions of connected devices with average peak speeds in the 1 Gbps range.
It's the mid and high spectrums that are expected to deliver the most immersive experiences that can transform interactions for both employees and customers. In general, the lower latency and increased wireless bandwidth and flexibility of 5G will let organizations dream bigger about new projects that give them a competitive advantage, particularly as they apply their ideas to cloud-computing architecture. In lower bands, a key 5G capability is Dynamic Spectrum Sharing (DSS) technology, which gives providers the ability to expand 5G networks beyond dedicated deployments into areas they are currently serving via LTE. It allows a carrier to decide if the spectrum is used for LTE or 5G connections in real time, based on priority and the unique needs of customers.
Untethering education from the confines of the classroom and campus
Verizon recently brought 5G to university labs and test beds at Caltech and Penn State, as well as University of Illinois and University of Michigan and Arizona State University, where it is working with faculty, students, startups and established companies to test and develop use cases in a wide range of areas such as manufacturing, robotics, drones, autonomous vehicles, immersive education and more.
The field of education alone stands to benefit tremendously from wearable technology, taking students out of the classroom and into experiences and locations they may otherwise never experience. World-famous museums, opera houses, underwater reefs, remote civilizations and even space are just a few of the infinite possibilities for exploration without requiring travel outside of a building or campus.
5G will give healthcare the shot in the arm it needs to level up the industry
Particularly as health has come into sharp focus in the last two years, 5G will usher in a new generation of wearables that do more than monitor vital signs and track fitness. Empatica—an MIT spin-off—has developed a wrist-worn wearable for epilepsy. Called Embrace2, it can detect a convulsive seizure before it occurs and instantly alert caregivers, whether they're in the next room or hundreds of miles away.
For people who are blind or have low vision, Aira provides live, on-demand visual information through its mobile app or smart glasses. Users can opt in to connect to human agents who can see their environment through the user's smartphone camera. Agents can help describe objects, read signs, provide navigation and much more, whether they are in an airport, grocery store or walking outdoors in a city.
New applications and wearable technology depending on real-time data transmission and security will get a significant boost with 5G and mobile-edge computing, which will allow complex functions to be performed closer to the user and away from decentralized servers. This not only reduces network latency but also enables the near-real-time execution some of these wearable technologies will need to reach their full potential. While many of the capabilities are already available, the new generation of 5G-enabled wearables may make wearables of yesterday seem like ancient history. It's important to remember, however, that every step in the evolutionary process is an essential link to where we are in the present and where we can go in the future.
Find out the latest innovation in 5G from Verizon: https://www.verizon.com/business/en-us/solutions/5g/
This UrIoTNews article is syndicated fromGoogle News
About Post Author