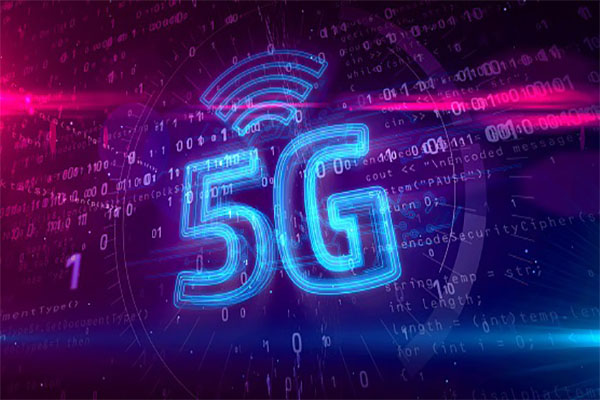 By Berge Ayvazian, Senior Analyst and Consultant, Wireless 20/20
Mobile operators are integrating AI-enabled applications and edge-cloud computing with their 5G networks to accelerate enterprise digital transformation and unleash new business opportunities. According to the Computing Technology Industry Association (CompTIA), IoT, artificial intelligence and 5G networks are among the emerging solutions offering the greatest business and financial opportunities in the digital age. These technologies have the power to transform the business landscape and how enterprises operate on a daily basis, and they could transform the productivity and growth speed of small or large corporations. These emerging technologies must process and transmit massive quantities of data in real time, something only possible with 5G and AI. The increased speed and capacity of 5G networks enhanced by artificial intelligence will enable the development and spread of technologies such as autonomous vehicles, smart cities, and virtual reality.
5G and AI hold tremendous promise to provide opportunities to revolutionize education, business, healthcare, agriculture, and waves of innovation that have not even been imagined. A recent article in Forbes highlights the synergy between AI and 5G which is likely to lead to dramatic breakthroughs that will have a profound impact on a wide range of industries. "A fully autonomous self-driving vehicle will be the epitome of AI and 5G technology," the authors write. The next major disruptive opportunity will come from 5G and AI in changing the way we connect and power our communities.
Wireless 20/20 believes that AI will open exciting opportunities for the mobile communications sector and will help operators to maximize returns on their 5G network investments. We will examine the role of AI in Telecom and Mobile 5G Networks on October 25 at the AI World Conference & Expo in Boston. Enterprises are especially interested in how the business case for their investments in big data, edge cloud computing, and IoT applications will be enhanced by AI and 5G networks.
The major US mobile operators plan to rollout 5G networks in 2019-20, and each one claims that AI and machine learning will help them transform IoT, the factory floor, autonomous cars, and the health care industry. Verizon is a leader in 5G deployment and plans to invest between $17 billion and $18 billion in capital expenditure as it builds out 5G networks and launches 5G services beginning in 2019. In the AI in Telecom and Mobile track, our Verizon speaker will discuss how AI, big data and 5G edge cloud computing will work together to enable the radical evolution of hardware on a global scale and put telecommunications providers at the forefront of innovation.
Driving Synergy between AI and 5G Wireless Networks
Mobile operators are integrating AI-enabled deep automation with their 5G to unleash new business opportunities by accelerating enterprise digital transformation and enabling autonomous vehicles, AR/VR, and IoT to power the Fourth Industrial Revolution.
Our opening panel will look at dramatic breakthroughs that could result from the synergy between AI and 5G wireless networks. Our speakers from Tech Mahindra and Accenture will focus on:
How can enterprises in multiple industries leverage AI and 5G to manage unpredictable disruption?
What enterprise AI applications will drive ROI in 5G wireless networks?
What strategies are mobile operators employing to drive enterprise business growth AI in 5G?
How are investments in AI differentiating 5G applications in IoT, autonomous driving and factory floor?
Tech Mahindra is focused on "5G for enterprise", working with telecom and mobile operators to develop a 5G-powered smart factory leveraging software-defined networks. Tech Mahindra is building 5G smart healthcare use cases with US-based hospitals to help manage devices remotely and eventually manage remote surgeries that will require seamless network connectivity.
AI-Enabled IoT Driven by 5G Speed and Latency
Like AI, 5G infrastructure opens up a new breed of previously-impossible applications within the IoT. But while AI enables insight from mass data, these applications will rely on 5G's super-fast bandwidth, virtually zero latency and rock-solid reliability to provide access to that data. From smartphones and smart meters to medical devices and sensors, connected devices collect data that create efficiencies and reduce waste for consumers and companies alike. Accenture believes that Iot enabled by 5G will transform companies and countries, opening up a new era of economic growth and competitiveness.
Artificial intelligence will transform the relationship between people and technology, charging human creativity and skills. Accenture believes the future of AI promises a new era of disruption and productivity, where human ingenuity is enhanced by speed and precision. Many artificial intelligence applications today are effectively "black boxes" lacking the ability to "explain" the reasoning behind their decisions. As AI expands into areas with large impact on people, such as health care, it will be critical to subject the technology to greater human scrutiny. Explainable AI won't replace human workers; rather, it will complement and support people, so they can make better, faster, more accurate decisions. It will empower humans to take corrective actions, if needed, based on the explanations machines give them. The transition to Explainable AI is already underway, and within three years, Accenture expects it to dominate the AI landscape for businesses.
AI and Field Service Automation Enables Predictive Maintenance
Zinier helps field service organizations leap into the era where automation and AI come together to create "touchless service delivery" to deliver increased asset uptime and cost reduction with predictive maintenance across the enterprise especially in the telecom and energy industries. Zinier's end-to-end field service automation platform helps telecom carriers and energy service providers drive efficiency across their organization, from the back office to the field. Although there will always be a need for a field force to handle hands-on installations and repairs of hardware and infrastructure, figuring out the who, what, when, where, and how of fulfilling a service request should be "touchless". Intelligent scheduling and dispatching will improve first-time fix rates and reduce mean time to resolution.
5G and AI Will Drive Enterprise Digital Transformation
A wide range of enterprises are preoccupied with digital transformation: the integration of digital technology into all areas of their business to fundamentally chang how they operate and deliver value to customers. Our opening panel focuses on how 5G mobility, AI, field service automation, edge cloud computing, big data, and analytics are the key enablers that will drive digital transformation as an imperative for all businesses, from the small to the enterprise.
Learn more at Wireless 20/20.